Bowing to complaints about "drug tourists" from more repressive neighboring countries flooding into Dutch border towns to cop weed at their conveniently located cannabis coffee shops, mayors in the border province of Limburg have announced that the Limburg cannabis cafes will be "members only" beginning next year. The move was made by the mayors of the eight Limburg towns that host cafes, led by Maastricht Mayor Gerd Leers.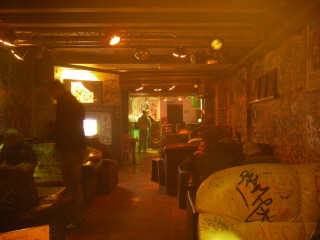 "We will transform the coffee shops from open establishments, accessible by all, to closed establishments of which clients need to be members," Maastricht mayor Gerd Leers told a press conference in the border town. The measure would seek to "discourage the majority of drug tourists," said the mayor. "We have been fighting for years against the nuisance brought here by the Belgians, the French and the Germans," he added.
Limburg lies in the southeast of the Netherlands, bordering Belgium and Germany and not far from France. Some four million foreigners a year travel to Limburg to buy cannabis, said a local official. Those "drug tourists" have caused problems with traffic congestion, public order, crime, and harder drug use and sales.
Foreigners will not be barred from becoming cannabis coffee shop members -- that would violate European Union law -- but like everyone else, they will have to apply for membership in an application that will take several days to process. All customers will also have to now pay with a debit or credit card and will be limited to buying three grams a day anywhere in the province, two less than provided for under Dutch law.
The restrictions in Limburg come in a broader context of pressure against the coffee shops nationwide. The conservative national government is hostile but committed to not acting against them until after new elections, but as with the mayors in Limburg, municipalities are putting on the squeeze.
According to a survey conducted for the Justice Ministry, the number of cafes declined by 3.7% between 2005 and 2007 to 702 nationwide. Some 88 cafes were cited for violations of the codes surrounding their operation, while three were closed permanently because of those violations.