This week, we have some drug cops whose misbehavior may not reach the standard of corruption, but is certainly worth noting. And then we have the usual corrupt cops. Let's get to it: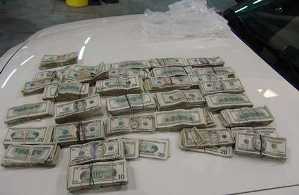 In Orlando, Florida,
Orange County Sheriff's Office narcs are under investigation
for allegedly failing to turn up for drug searches after drinking cocktails for lunch as supervisors watched. The Sheriff's Office has confirmed it is investigating at least a half-dozen officers, including at least two sergeants, and there could be a "pattern" of bad behavior in the unit. The unit was already under fire after drug cases had to be dropped because officers got caught lying. This latest investigation came as a result of yet another investigation, this one of one of the narcotics sergeants involved and some missing evidence.
In Manitowoc, Wisconsin, a Manitowoc DARE officer was arrested March 2 for driving while intoxicated. Officer Michaelyn Culligan, 40, was arrested after the car she was driving got stuck in snow bank. Culligan has resigned from her DARE position, but is still on the force pending the outcome of an internal investigation.
In New York City, a New York prison guard was arrested March 4 after being caught with 15 kilograms of cocaine. Officer Edinson Rosales, 29, was ensnared in a sting operation by the DEA, NYPD, and Department of Corrections investigators, and agreed to carry the cocaine to Detroit for $15,000. He was to return from Motor City with $400,000 in cash proceeds from the sale of the cocaine, for which he was to have earned another $5,000. Now he faces charges of criminal possession of a controlled substance and eight to 20 years in state prison.
In Boston, an MIT police officer was arrested Saturday upon taking possession of a Fedex package containing 340 OxyContin tablets. Fedex workers had become suspicious of the package and notified police it contained a large quantity of prescription drugs. Officer Joseph D'Amelio was in uniform and driving an MIT police cruiser when he went to pick up the pills -- and Boston police were waiting for him. He is now charged with trafficking more than a hundred grams of OxyContin, for which he faces a mandatory minimum 10-year prison sentence if convicted.
In New York City, a former Customs and Border Protection supervisor at JFK International Airport pleaded guilty March 12 to charges relating to bribery and drug importation. Walter Golembiowksi, 66, was arrested during a long-term investigation into the trafficking of large quantities of hashish, other drugs, and other contraband into the US through JFK. The feds seized more than 600 pounds of hash and arrested 60 people involved in the ring. Golembiowski was caught on tape on multiple occasions accepting bribes from co-conspirators to allow illegal drugs and counterfeit goods to pass through Customs without inspection. He pleaded guilty to conspiracy to import narcotics, conspiracy to commit bribery, and conspiracy to commit bribery during an undercover sting operation (who knew?). He's looking at up to 50 years in prison.