US Rep. Loretta Sanchez (D-CA) suggested Thursday that the time may be right for a "pilot program" of marijuana regulation. The congresswoman's comments came as she was interviewed live on CNN to discuss a congressional hearing on the prohibition-related violence taking place in Mexico. Sanchez is chair of the House Homeland Security Committee Subcommittee on Border, Maritime, and Global Counterterrorism.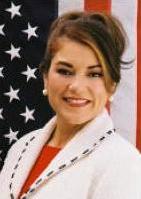 Citing a recent
Zogby poll
commissioned by NORML that found majority support for taxed and regulated marijuana use and sales on the West Coast, Sanchez was responding to her host's question about the whole notion of drug legalization. California's receptiveness toward less restrictive marijuana laws would make it a good place to experiment, she said.
"Well, certainly, I have seen in my own state of California people over and over voting a big majority the whole issue of marijuana and possession of that," Sanchez said. "So maybe it would be a good pilot program to see how that regulation of marijuana might happen in California since the populace, the majority of Californians believe maybe that should happen."
Sanchez compared marijuana prohibition to the prohibition of alcohol in the 1920s. "Well, certainly there is one drug -- it's called alcohol -- that we prohibited in the United States and had such a problem with as far as underground economy and cartels of that sort that we ended up actually regulating it and taxing it," she said. "And so there has always been this thought that maybe if we do that with drugs, it would lower the profits in it and make some of this go away."
Sanchez's comments came two weeks after California state Assemblyman Tom Ammiano (D-San Francisco) introduced the first marijuana legalization bill in state history and one week after the Obama administration announced it would no longer persecute medical marijuana providers in the state.
With staunch Republican anti-prohibitionist Rep. Ron Paul and liberal Democrat and federal decriminalization bill author Rep. Barney Frank as possible strange bedfellow allies, the question now becomes: Is it time for a marijuana legalization caucus in the House of Representatives?