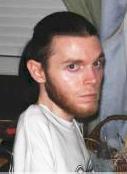 The New Hampshire legislature Wednesday approved revised medical marijuana legislation that would allow seriously ill patients to use marijuana with a doctor's recommendation, but not to grow it. The bill now heads to the desk of Gov. John Lynch (D) for his signature.
The bill, HB 648, was amended earlier this month by a special legislative committee to address eight specific concerns expressed by Gov. Lynch. The bill had already passed the legislature, but faced a likely veto if Lynch's concerns weren't met.
The primary change to the bill was to remove the ability of patients and caregivers to grow their own medicine, which they can do in all other medical marijuana states. Under the amended bill, patients will have to go to one of three state-licensed nonprofit "compassion centers," which would be able to legally grow medical marijuana and dispense it to patients.
If the bill passes, New Hampshire will join New Mexico and Rhode Island as medical marijuana states that allow for state-licensed dispensaries. California's hundreds of dispensaries do not operate under state licensing, but are regulated at the local level.
"The bill now before Governor Lynch represents a victory for the spirit of compromise in which the needs of seriously ill Granite Staters are met while ensuring our communities have a well-regulated, safe medical marijuana program," said Rep. Evalyn Merrick (D-Lancaster), prime sponsor of the medical marijuana bill. "Now that the bill has been tailored to meet the governor's specific concerns, we hope he will choose to do the right thing and support this much-needed reform."
"Once again, the legislature has clearly acknowledged that seriously ill patients should not have to live in fear of being arrested by New Hampshire police," observed Matt Simon, executive director for the New Hampshire Coalition for Common Sense Marijuana Policy, which was backed by the Marijuana Policy Project. "At this point, we can only hope that Governor Lynch will share the legislature's compassion."
Proponents of the measure Thursday began a radio ad campaign designed to pressure Lynch to sign the bill. It features Clayton Holton, a muscular dystrophy patient whose weight dropped to 80 pounds before he could access medical marijuana. The ads will air on several New Hampshire outlets for the next week.