A prominent Korean actress has created an uproar in South Korea by advocating for marijuana legalization in a pre-recorded interview on a popular morning program on national TV. Kim Bu-seon had already made a name for herself as a pot legalization crusader in 2004 when, after being sentenced to a suspended jail sentence for possession, she filed a constitutional challenge to the country's marijuana laws.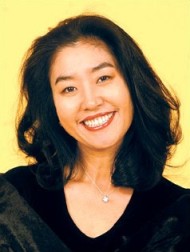 In last Friday's interview, Kim protested the recent arrest of actor Oh Gwang-rok for allegedly using marijuana, saying his actions caused no harm and did not impede his ability to do his job. She and Oh were similar, she said. "Have you ever heard any news that I committed a crime after smoking marijuana? I have never done anything harmful, as politicians or thieves have," she said.
Investigations into entertainers who smoke pot were an effort by the government to create a diversion, she said. "Whenever the government has troubles, it uses drug-taking entertainers to divert people's attention. It is the best way to make entertainers and artists obey the government."
Kim also argued that marijuana has medicinal uses. "Marijuana is not a narcotic; it is technically an Oriental herbal medicine which Koreans have used for 5,000 years," Kim said.
"If smoking it doesn't do harm to others, those who do need it, such as those suffering from depression or cancer patients, should be allowed to use it. Marijuana increases appetite and improves sleep," she continued. "Korea has the highest ratio of death by suicide among OECD members. The nation needs to take marijuana as a depression remedy and make depression patients come back to society."
Kim's remarks drew a strong response from TV viewers and Internet commenters, who attacked her views and the MBC public TV network for airing them. One blogger asked, "If marijuana is an Oriental medicine, is methamphetamine a Western medicine? [Editor's Note: The answer is yes, it is a Schedule II controlled substance.] It is not right to justify narcotics even though it is a minority opinion."
Another commenter wrote, "MBC, a public TV station, broadcast that marijuana could be helpful for society. It is obviously quite a low-quality show."
Numerous complainers have demanded that MBC issue an apology for airing the interview, but the program host said that while he disagreed with Kim's views, he would defend her right to articulate them.
People suspected of marijuana use in South Korea can be summarily drug tested by police and face significant jail sentences and/or deportation if they are foreigners. South Korean authorities and much of public opinion considers marijuana to be a hard drug.