An independent candidate in Chile's December presidential election has raised the topic of marijuana legalization, but according to a new Angus-Reid poll, that's not a winning issue in the conservative South American country. A solid majority oppose legalization, the poll found.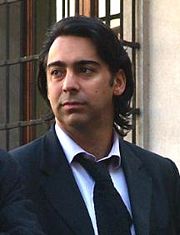 More than 57% of Chileans polled by the organization said they opposed marijuana legalization. Only slightly more than one out of five (21.7%) supported legalization for medical reasons, and slightly fewer than one out of five (19.6%) supported general legalization.
Former Socialist Party politician Marco Antonio Enríquez-Ominami Gumucio, who split from the party to run for the presidency as an independent, had broached the topic. He created something of a stir in Chile by saying he "is a supporter of looking into the matter of legalizing marijuana."
That is apparently still a hard sell in the socially conservative country where abortion is illegal, being gay was a crime until 1988, and divorce was illegal until 2004. Whether Enríquez-Ominami's presidential bid gets any traction will be determined December 11, when the first round of the election will be held.