As summer arrives in Afghanistan, it's not just the temperature that is heating up. Nearly 20,000 additional US troops are joining American and NATO forces on the ground, bringing foreign troop totals to nearly 90,000, and an insurgency grown wealthy off the opium and heroin trade is engaging them with dozens of attacks a day across the country. But this year, something different is going on: For the first time, the West is taking direct aim at the drug trafficking networks that deliver hundreds of millions of dollars a year to the insurgents.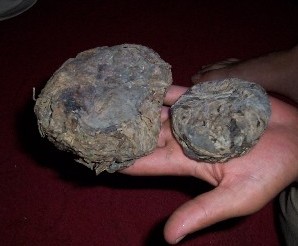 Last week, hundreds of British and Afghan troops backed by US and Canadian helicopters and US jets engaged in a series of raids in southern Helmand province, the country's largest opium producing and heroin refining region, seizing 5,500 kilograms of opium paste, 220 kilos of morphine, more than 100 kilos of heroin, and 148 kilos of hashish. They also uncovered and destroyed heroin labs and weapons caches, fending off Taliban machine gun and rocket-propelled grenade attacks as they did so.
"This has been an important operation against the illegal narcotics industry and represents a significant setback for the insurgency in Helmand Province," said Lt. Col. Stephen Cartwright, commanding officer of some of the British troops. "The link between the insurgents and the narcotics industry is proven as militants use the money derived from the drug trade as a principle source of funding to arm themselves with weapons and conduct their campaign of intimidation and violence. By destroying this opium and the drug making facilities we are directly target their fighting capability. The operation has been well received by the Afghan people."
It wasn't the first Western attack on the Afghan drug trade this year, and it certainly won't be the last. Operating since last fall on new marching orders, Western troops and their Afghan allies are for the first time engaging in serious drug war as part of their seemingly endless counterinsurgency. And they are drawing a sharp response from the Taliban, which must be seen not so much as a monolithic Islamic fundamentalist movement, but as an ever-shifting amalgam of jihadis, home-grown and foreign, competing warlords, including the titular head of the movement, Mullah Omar, disenchanted tribesmen, and purely criminal drug trafficking organizations collectively called "the Taliban."
So far this year, 142 NATO and US troops have been killed in the fighting, putting 2009 on a pace to be the bloodiest year yet for the West in the now nearly eight-year-old invasion, occupation, and counterinsurgency aimed at uprooting the Taliban and its Al Qaeda allies. Also dead are hundreds, if not more, Taliban fighters, and an unknown number of Afghan civilians, victims of Western air strikes, twitchy trigger fingers, and unending Taliban attacks on security forces and public places.
There will be "tough fighting" this summer and beyond in Afghanistan, top US commander Gen. David Petraeus said Wednesday in remarks to reporters in Tampa. As US and NATO troops go on the offensive "to take back from the Taliban areas that they have been able to control, there will be tough fighting," he said. "Certainly that tough fighting will not be concluded just this year. Certainly there will be tough periods beyond this year," he added, noting that the Taliban insurgency is at its bloodiest levels since 2001.
That rising insurgency, financed in large part by drug trade profits, has sparked a rethinking of Western anti-drug strategy, as well as the deployment of nearly 20,000 additional troops, with some 7,000 of them headed for Helmand, which, if it were a country, would be the world's largest opium producer.
Admiral Michael Mullen, chairman of the US Joint Chiefs of Staff, laid out the new thinking in testimony to the Senate last month. The West is losing the battle against opium production, he said, so instead of merely going after Taliban militants it is time to "go after" the powerful drug lords who control the trafficking and smuggling networks in Afghanistan.
"With respect to the narcotics -- the threat that is there -- it is very clearly funding the insurgency. We know that, and strategically, my view is that it has to be eliminated," Mullen said. "We have had almost no success in the last seven or eight years doing that, including this year's efforts, because we are unable to put viable livelihood in behind any kind of eradication."
While the new approach -- de-emphasized eradication of farmers' fields and targeting the drug trade, especially when linked to the insurgency -- is better than the approach of the Bush years, it is still rife with problems, obstacles, and uncertainties, said a trio of experts consulted by the Chronicle.
"We are seeing a clear shift away from eradication being the dominant focus and a clear emphasis on rural development as a way to proceed, and that is a major positive development," said Vanda Felbab-Brown, a scholar of drugs and insurgency at the Brookings Institution. "Interdiction was always nominally part of the package, but there is now a new mandate. Since October, NATO countries can participate in the interdiction of Taliban-linked traffickers. Certainly, the US and the UK are planning to vastly engage in this mission."
"The whole policy has changed," agreed Raheem Yaseer, assistant director of the Afghanistan Studies Center at the University of Nebraska-Omaha. "There was lots of criticism about the troops not going after the drug leaders and the trafficking. They were concentrating on the terrorists, but now they realize the opium traffic has actually been used to finance their activities, so now they are trying to eliminate the traffickers and promoters of the trade," he explained.
"There is more emphasis on reconstruction," said Yaseer. "There will be some compensation for people who are giving up the poppy, and shifting from poppy to saffron, things like that. Still, security is key, and there are some problems with security," he added in a masterful use of understatement.
"The administration appears at least to understand that eradication should target cartels rather than poor local farmers," said Malou Innocent, a foreign policy analyst with the libertarian leaning Cato Institute. "I hope they continue down that path; it's the best of many horrible options. The best policy would be legalization," she said, adding wistfully that she would prefer a more sensible drug policy.
"I have a feeling this is going to be a very bloody summer," said Malou. "There will be more violence because of the Afghan elections this August, as well as the Taliban's annual spring and summer offensive, which this year is going to be a sort of counteroffensive to the Western surge."
What the new emphasis on going after traffickers will accomplish remains to be seen, said Felbab-Brown. "Interdiction could provide a good reason for the Taliban to insert itself more deeply into the drug trade, or it could encourage traffickers to join the Karzai government," she said.
The effect of the new campaign on security in the countryside also remains to be seen, Felbab-Brown said. "Our reconstruction capacity is so weak after decades of neglect and a systematic effort to destroy those projects," she noted. "At bottom, though, the effectiveness of rural development programs depends on security. Without security, there is no effective program."
Western military forces also have some image-building to do, said Yaseer. "Because of wrong policies of the past and high civilian casualties, the original favorable perception of the foreign troops has changed from favorable to antagonistic. It will take some time to get back the good image."
Yaseer also had doubts about the utility of the massive foreign, mainly US, troop increase now underway. "Unless the sources of the problem, which lie in Pakistan, are attacked, adding more troops will not be very useful," he said. "They will just make the region more volatile and create more resentment, and they will provide the insurgents with a larger target than before," he said.
"The new administration's desire to change the policy makes one a bit optimistic, but again, time will tell whether the West is serious about them," Yaseer continued. Progress will depend on the nature of the operations and whether the new policies are actually implemented, whether this is real."
For Malou, the clock is ticking, and Western soldiers have no good reason to be remaining in Afghanistan for much longer. "We haven't found bin Laden in eight years, and most of the high-level Al Qaeda we've captured have been the result of police detective work, not military force. The foreign military presence in Afghanistan is perceived as a foreign occupation by many people in the region on both sides of the border, and that's poisoning the well even further," she said.
The US needs to be planning an exit strategy, said Malou. "When you look strategically and economically, the US just doesn't have a vital interest impelling us to stay in the region indefinitely," she said. "We need a timeframe for withdrawal within the next several years. We need to narrow our objectives to training security forces. I don't see any reason why we need to stay in this region any longer."