Along with our weekly in-depth Chronicle reporting, DRCNet also provides daily content in the way of blogging in the Stop the Drug War Speakeasy -- huge numbers of people have been reading it recently -- as well as Latest News links (upper right-hand corner of most web pages), event listings (lower right-hand corner) and other info. Check out DRCNet every day to stay on top of the drug reform game! Check out the Speakeasy main page at http://stopthedrugwar.org/speakeasy.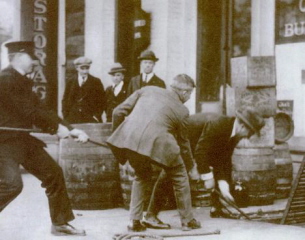 Since last issue:
Scott Morgan writes: "Want to Prevent Marijuana Growing on Public Land? Legalize It," "More Evidence That Marijuana Prevents Cancer," "Trick Question on the DEA Job Application?," "Cop Accidentally Reveals the Wisdom of Marijuana Legalization," "Drug Czar Gets Caught Lying and Contradicting Himself," "Mexico's Drug War is Eventually Going to Collapse," "Drug Warriors for Sensible Drug Policy," and "Should Employers Provide Reimbursement for Medical Marijuana Costs?"

Phil Smith previews: "Oakland Activists File 2010 California Marijuana Legalization Initiative," "Cook County Marijuana Decriminalization Ordinance a Done Deal" and "Breckenridge to Vote on Legalizing Marijuana Possession."

David Borden notes: "Crack Sentencing Reform Bill Passes Full Judiciary Committee," "More Big News: Needle Exchange Legislation Passes US House of Representatives" and "Glorious Kyrgyzstan -- the Best Harm Reduction Program in Central Asia."

David Guard posts numerous press releases, action alerts and other organizational announcements in the In the Trenches blog.

Please join us in the Reader Blogs too.
Again, http://stopthedrugwar.org/speakeasy is the online place to stay in the loop for the fight to stop the war on drugs. Thanks for reading, and writing...