An end to the notorious sentencing disparity between crack and powder cocaine may be in sight. After more than a decade of congressional dawdling since the US Sentencing Commission called for the disparity to be ended because of its racially disproportionate impact, a bill that would do so is finally moving in the Congress.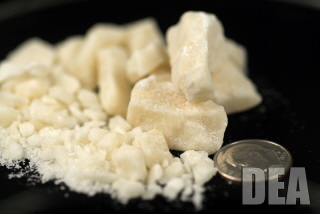 Under current federal law, it takes 500 grams of powder cocaine to garner a five-year mandatory minimum prison sentence, but only five grams of crack to earn the same time. The 100:1 sentencing disparity has been widely criticized for years, especially because about nine out of 10 federal crack prosecutions are aimed at African-Americans. (Most crack users are white, despite popular belief.)
On Wednesday, the House Judiciary Subcommittee on Crime, Terrorism, and Homeland Security passed H.R. 3245, the Fairness in Cocaine Sentencing Act of 2009. They did so unanimously, making the vote a striking moment of bipartisanship on a once controversial issue. The bill removes all references to "cocaine base" -- federalese for crack -- from the US criminal code, effectively treating all forms of cocaine the same for sentencing purposes.
The bill is sponsored by Rep. Bobby Scott (D-VA) and has 20 cosponsors, including every Democrat on the subcommittee. It now heads to the full House Judiciary Committee, which is headed by Rep. John Conyers (D-MI), also an ardent supporter of ending the sentencing disparity.
Sentencing reform advocates cheered the bill's progress. "I knew it was coming," said Julie Stewart, president of Families Against Mandatory Minimums. " There has been so much attention paid to sentencing policies in the past six months that it was only a matter of time before one of the half-dozen sentencing bills in Congress would start moving. Today it did."
Repealing the crack/powder cocaine sentencing disparity is a much needed step in restoring trust and enacting smarter policies , said Stewart. "If Congress eliminates the sentencing disparity between crack and powder cocaine, it would not only restore some faith in the justice system among the communities most affected by the law, it would reduce prison overcrowding and free up funding for more effective rehabilitation efforts. A minimum of $26 million would be saved in the first year of the reforms and nearly $530 million over the next 15 years," she said. "FAMM strongly urges Congress to make the changes retroactive so that people currently serving unjust sentences for crack cocaine can benefit and taxpayers will see even greater savings."