California could take in nearly $1.4 billion a year in tax revenues from legal marijuana sales, the state Board of Equalization said in a report released Wednesday. The report was an analysis of the fiscal impact of a pending marijuana regulation, taxation, and legalization bill, AB 390, introduced in February by Assemblyman Tom Ammiano (D-San Francisco).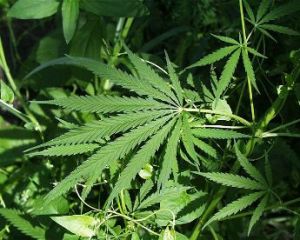 The Board of Equalization estimates are slightly higher than a
similar analysis
by
California NORML
. That analysis estimated annual marijuana tax revenues at between $1.01 billion and $1.26 billion.
The Board of Equalization estimates that a $50-an-ounce fee on marijuana sales would generate $990 million a year. The state would also take in an additional $392 million annually in sales tax revenues. The board did not supply an estimate of the costs associated with implementing the bill, but said it would incur "substantial administrative costs." It also noted that there could be a decline in alcohol and tobacco tax revenues if a substitution effect occurred. In other words, some smokers and tipplers might switch to pot if it were legal.
Based on a review of the literature, the board estimated that annual marijuana consumption in California was one million pounds, or 16 million ounces. The board assumed that the legalization of marijuana would cause a 50% retail price drop, which would increase consumption by 40%, but that the imposition of the $50-an-ounce fee would cause that later figure to drop by 11%.
The revenue estimate comes as California grapples with a huge fiscal crisis. The state is running a $26 billion budget deficit, state employees are being furloughed or laid off, and some vendors and recipients of cash payments from the state are now being paid with IOUs.
As currently written, however, the Ammiano bill would not direct revenues into the state's general fund. Instead, they would be dedicated to drug prevention and rehabilitation programs.
That bill could get a hearing this fall, an Ammiano spokesman told the Chronicle Thursday. "Right now, we are tentatively looking at a hearing date around the end of the year," said Quintin Mecke in Ammiano's San Francisco district office.
"It defies reason to propose closing parks and eliminating vital services for the poor while this potential revenue is available," Ammiano said in a statement.
That sentiment was echoed by California NORML's Dale Gieringer, author of the report mentioned above. "With the state in dire financial straits, it makes no sense for taxpayers to be paying to arrest, prosecute and imprison marijuana offenders, when they could be reaping revenues from a legally regulated market," he said.
The report is also contributing to the ever-increasing buzz about marijuana legalization in California. Last week, the Marijuana Policy Project unveiled a TV spot touting the Ammiano bill. The ad, and its rejection by a handful of TV stations in major California markets, drew renewed national media attention to the issue, and this week, the Board of Equalization report is drawing media like flies to honey.
"The release of the estimate has certainly caused a new round of attention to the issue," said MPP communications director Bruce Mirken. "The TV business channels have been especially interested. I was just interviewed by CNBC's Power Lunch, and Fox Business News is also very interested, as well as other media. The interest is certainly continuing," he said.
The report only adds to the growing momentum for marijuana legalization in the state, said Mirken. "It definitely bolsters the case that this is a significant pot of money sitting out there that the state is turning away right now."
The state government isn't the only California entity to express interest in marijuana tax revenues this week. Also on Wednesday, Los Angeles City Council members Janice Hahn, Dennis Zine, and Bill Rosendahl introduced a motion asking city finance officials to look into taxing medical marijuana sales in a bid to close the city's budget gap.
Los Angeles is home to hundreds of dispensaries -- estimates range from 400 to 700 -- doing a thriving business. Hahn argued that taxing the dispensaries could generate significant revenues. The motion itself alluded to a proposed tax increase on medical marijuana dispensaries in Oakland -- proposed by the dispensaries themselves -- which is projected to bring in $300,000 for city coffers. Oakland has only four dispensaries.
Also on Wednesday, supporters of a proposed 2010 ballot initative, the Tax, Regulate, and Control Cannabis Act submitted the measure to the attorney general's office. Spearheaded by Oaksterdam University's Richard Lee, the measure would repeal all state and local laws criminalizing marijuana.
Under California law, the attorney general must provide a ballot summary before supporters can begin gathering signatures. That is only a first step in getting the measure to voters next year. Organizers would then have to gather 443,000 valid signatures to get the measure on the ballot.
It is unclear at this point whether the ballot initiative organizers are planning a serious effort to make the 2010 ballot or if they are just laying down a place marker to keep their options open. In any case, it is increasingly clear that the pot is boiling over in California.