A federal judge in Charleston, West Virginia, Monday stopped the Kanawha County school system's plan to randomly drug test teachers in its tracks, issuing a scathing rebuke of the policy and the school board as he did so. US District Judge Robert Goodwin said the plan would force teachers to submit to an unjustified and unconstitutional search.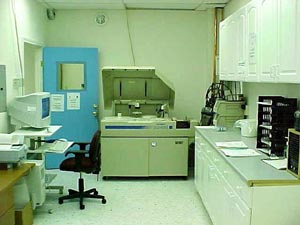 Despite being warned ahead of time that the county was in for a costly and probably futile legal battle if it approved the policy, the school board did so anyway in a 4-1 vote in October. The West Virginia chapter of the American Federation of Teachers filed suit to block the policy from being implemented in late November, and the West Virginia Education Association and the American Civil Liberties Union
joined the fray last month
.
On Monday, Judge Goodwin granted the motion for a temporary injunction. Goodwin said the school board's plan to test one-quarter of teachers and other school workers each year was crafted although there was no evidence of a pervasive drug problem in the community and was based on unreasonable worse-case scenario hypotheticals. He asked why the district did not also have a policy to randomly test teachers for tropical diseases.
"Total security for us and our children is only possible -- if unlikely -- in a totalitarian state," Goodwin said. "Who wants to live in a society when a government will stop at nothing to prevent bumps and bruises," he added.
Previous federal court decisions have held that government employees cannot be subjected to random suspicionless drug testing -- with a handful of exceptions, most related to public safety and security. The school board offered up the novel argument that teachers -- and cafeteria workers and janitors -- held "safety sensitive" positions and if they were impaired by drug use their inability to supervise a classroom could jeopardize student safety. But Judge Goodwin wasn't buying that.