Support for taxing and regulating marijuana has climbed above 50% on the West Coast, according to a national poll of 1,053 registered voters. The poll was conducted by Zogby International and was commissioned by California NORML and Oakland's Oaksterdam University.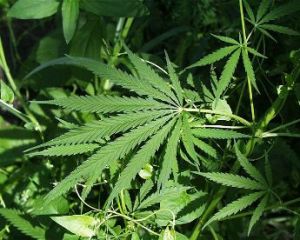 The poll found that 58% of West Coast respondents agreed that marijuana should be "taxed and regulated like alcohol and cigarettes." Only 36% of West Coast respondents disagreed.
On the East Coast, 48% supported legalizing marijuana. In the south and central US, support fell to 37%. Overall, 44% of respondents nationwide agreed that pot should be taxed and regulated.
That's roughly in line with a CBS/New York Times poll earlier this month that found 41% of Americans favored legalizing marijuana, up from just 27% in 1979. That, said national NORML executive director Allen St. Pierre, is a good thing.
"Public support for replacing the illicit marijuana market with a legally regulated, controlled market similar to alcohol, complete with age restrictions and quality controls, continues to grow, and appears to have achieved majority support on the West Coast -- where many voters are already familiar with the state-licensed use and, in some cases, sale of medical cannabis," he said.
"As voters and legislators continue to look for alternative ways to raise tax revenue for public services and reduce law enforcement costs in this troubled economy, we expect the public's support for taxing and regulating cannabis to continue to grow -- not just on the West Coast, but nationwide."