Law enforcement was among the winners in the massive economic stimulus bill passed last week by Congress and signed this week by President Obama. The package includes nearly $3.8 billion for state and local law enforcement, much of it destined for enforcing the country's draconian drug laws.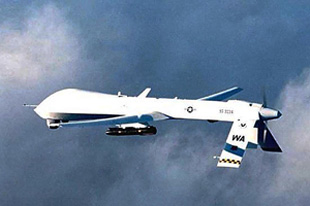 The biggest single chunk of police money in the bill, $2 billion, goes to fund the
Edward Byrne Memorial Justice Assistance Grant
program. While Byrne JAG grant funds may be used for a variety of state and local criminal justice programs, including drug courts and drug treatment programs, the bulk of Byrne JAG spending has gone to fund multi-jurisdictional anti-drug task forces.
The Byrne JAG program has been criticized by fiscal conservatives and progressive reformers alike as ineffective and a waste of money. The Bush administration tried repeatedly to zero out funding for the program, but it was always reinstated -- albeit sometimes at lower levels -- by the Congress.
The second largest chunk of police spending in the bill, $1 billion, is for the Community Oriented Policing Services (COPS) program. It will pay to put thousands more police officers on the street.
The bill also includes $225 million in state and local law enforcement grants "to improve the functioning of the criminal justice system" and another $225 million for law enforcement assistance to Indian tribes. There is another $40 million in grants "to provide assistance and equipment" to police agencies along the Mexican border, with $10 million of that allocated for the Bureau of Alcohol, Tobacco, Firearms and Explosives for its Project Gunrunner aimed at reducing gun smuggling into Mexico. Another $125 million is destined for rural states and rural areas to prevent and combat crime, "especially drug-related crime."
Cops and elected officials are already salivating and have created huge wish lists. The public safety wish list from the US Conference of Mayors totaled $5.5 billion and includes items such as $1.6 million for SWAT equipment, $56,000 for military grade rifles, $625,000 for unmanned aerial surveillance drones, and $130,000 for "covert operations" in Arlington, Texas; $600,000 for a "live fire" SWAT team practice house and $420,000 for a SWAT armored vehicle in Sparks, Nevada; $3.5 million for "Air Tactical Unit Support and Equipment" (read: cool new helicopter) for Hampton, Virginia; and $60,000 for five "tactical entry rifles" and other equipment in Ottawa, Iowa. (See more wish list examples at Radley Balko's The Agitator.)