Along with our weekly in-depth Chronicle reporting, DRCNet also provides daily content in the way of blogging in the Stop the Drug War Speakeasy -- huge numbers of people have been reading it recently -- as well as Latest News links (upper right-hand corner of most web pages), event listings (lower right-hand corner) and other info. Check out DRCNet every day to stay on top of the drug reform game! Check out the Speakeasy main page at http://stopthedrugwar.org/speakeasy.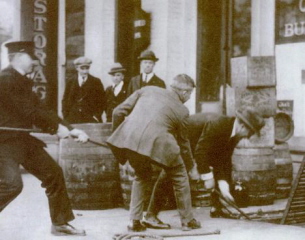 Since last issue:
Scott Morgan writes: "Good Stuff to Read," "Washington Post Writer Gets Tricked by the Drug Czar, Refuses to Accept Responsibility," "10 Rules for Dealing With Police (Film Preview)," "Deputy Drug Czar: I Hate This Job'," "No Marijuana Smoking at the Dog-Sled Races," "A Magical Day in Mexico," "No Drug Bust is Worth the Life of a Good Cop."

Phil Smith posts early copies of many Drug War Chronicle articles.

David Guard posts numerous press releases, action alerts and other organizational announcements in the In the Trenches blog.
Again, http://stopthedrugwar.org/speakeasy is the online place to stay in the loop for the fight to stop the war on drugs. Thanks for reading, and please join us on the comment boards.