Under a measure passed Tuesday by the Los Angeles City Council, the number of medical marijuana dispensaries in the city will shrink by more than 90%. The council voted to cap the number of dispensaries at 70, while recent estimates put the number of actually operating medical marijuana outlets in the city at between 800 and 1,000.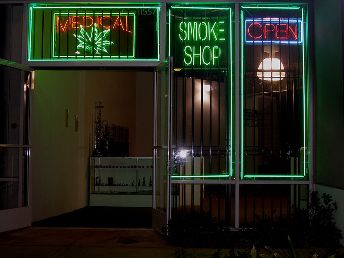 The vote is only the latest in the council's tortuous and twisted four-year effort to regulate the city's booming medical marijuana retail industry. There were four dispensaries in the city when the council first tackled the issue in 2005. By the time the council issued a moratorium on new dispensaries in 2007, there were 186. In the past two years, their numbers have increased four-fold from there.
Of the dispensaries that legally registered with the city prior to the moratorium, officials believe 137 are still open. Those establishments will be allowed to stay open, but may have to move to comply with restrictions on where they may locate.
"I think we should hold true to those that followed the rules," said Councilman Dennis Zine, explaining why he voted to reward dispensaries that were legally registered.
If Los Angeles actually does cap dispensaries at 70, that will mean roughly one dispensary for every 50,000 residents. In Oakland, the only other large city in the state to impose a cap, four dispensaries serve 100,000 residents each. Other, smaller, California cities with caps include Berkeley (one dispensary for each 34,000 residents), Palm Springs (one for each 24,000 residents), West Hollywood (one for every 9,000 residents), and Sebastopol (one for every 3,500 residents).
The council will return to try to actually pass its medical marijuana ordinance next week. There are signs it is going to revisit its decision of two weeks ago to impose a 1,000-ft. restriction on dispensaries near schools, parks, and similar facilities after advocates argument the restriction would effectively ban dispensaries from broad swathes of the city.