The British Home Office announced Tuesday that it is planning to ban several "legal highs," including "Spice," the club drug GBL, and the stimulant drug BZP. The substances will be added to the British list of controlled substances by year's end, said Home Secretary Alan Johnson.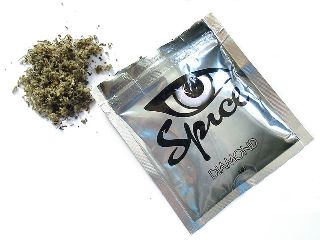 "There is a perception that many of the so called 'legal highs' are harmless, however in some cases people can be ingesting dangerous industrial fluids or smoking chemicals that can be even more harmful than cannabis," said Johnson. "Legal highs are an emerging threat, particularly to young people, and we have a duty to educate them about the dangers."
"Spice" is a sort of synthetic cannabinoid which is currently sold legally as a spray to apply to herbal cigarettes. It has already been banned in France and Germany. It will become a Class B drug -- in the middle tier of the British classification scheme -- like amphetamines or marijuana.
GBL (Gamma-butyrolactone) and a similar chemical, which are converted in to the Class C drug GHB (gamma-hydroxybutyrate) in the body and often used as weekend party drugs, will become Class C drugs, the least serious drug classification. So will BZP (Benzylpiperazine) and related piperazines, which are stimulants taken as an alternative to amphetamine.
Under Britain's Misuse of Drugs Act of 1971, possession of Class C drugs can earn up to two years in prison, while possession of Class B drugs can earn up to five years. Dealing in either Class B or Class C drugs is punishable by up to 14 years in prison.
The Home Office has announced an education campaign around these newly classified substances. It is set to start at the beginning of the school year next month.