Another crooked judge, another dirty border guard, more problems for Philly's narcs, and a guilty plea in Detroit. Let's get to it: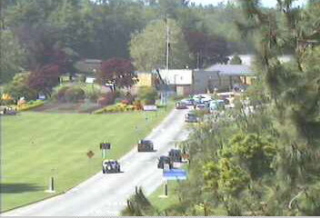 In El Paso, Texas,
a Texas district court judge was indicted last week
on charges he took cash bribes and asked for sex from defendants in exchange for his help making felony cases go away. State District Court Judge Manuel Barraza was indicted on four counts, including mail fraud, wire fraud, and lying to a federal agent. Local prosecutors are now reviewing about 100 drug cases he dismissed. Barraza is out on bail pending trial, but has been suspended from his $140,000 a year job.
In Brownsville, Texas, a US Customs and Border Protection officer was arrested April 2 on charges he took bribes to allow vehicles carrying drugs and illegal immigrants to pass through his border checkpoint. Officer Raul Montano Jr., 34, faces charges of bribery, conspiracy and smuggling illegal immigrants and conspiracy to import and possession of cocaine. According to a criminal complaint filed the same day, Montano would tell another person when he would be inspecting a certain lane on the Brownsville Gateway bridge and that person would relay the information to waiting smugglers on the Mexican side, who would pass through with people and cocaine.
In Philadelphia, two Philadelphia police narcotics squads are being reorganized as part of an effort to better supervise the officers involved. The move comes as one of those squads, Squad 9, is the subject of ongoing federal and local investigations after the Philadelphia Daily News ran a series of articles exposing numerous allegations of illegal acts by Narcotics Officer Jeffrey Cujdik and his cronies. Squad 9 is being dissolved, with its members being dispersed among the 10 remaining dope squads. Cujdik was first accused of lying on search warrant applications to gain access to suspected drug houses and of becoming too close to his snitches. Then, last month, the Daily News ran articles from 14 immigrant convenience store owners alleging Cujdik's squad ransacked their stores, ate food, stole goods and cash, then arrested them for selling small plastic bags that could be used to hold drugs. The Cujdik gang would typically cut the wires to surveillance cameras at the beginning of those raids.
In Detroit, a Detroit police officer pleaded guilty April 2 to tax evasion in the theft of more than $2 million worth of cocaine from a police evidence room. Officer Vincent Crockett, 50, had faced more serious charges of cocaine possession and embezzlement, but a police chemist who would have been a key witness in the case died last year, leaving federal prosecutors with a weak case. In his plea bargain, Crockett admitted to evading 2007 income taxes on $72,000 he received as the result of "an illegal act."