Emboldened by a pair of US Supreme Court decisions and spurred by the Bush administration's push to expand drug testing of students, an increasing number of school districts across the country are embracing drug testing as a drug abuse prevention measure. While the Office of National Drug Control Policy (ONDCP, the drug czar's office) and anti-drug activists applaud the trend, the resort to random drug testing of junior and senior high school students has also sparked a counter-movement that tries to persuade schools to instead embrace drug prevention strategies that do not treat students as guilty until proven innocent.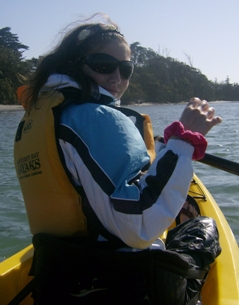 In
Vernonia
in 1995 and
Earls
in 2002, the Supreme Court okayed the random drug testing of student athletes and students involved in extracurricular activities, respectively. Beginning in 2004, the Bush administration and drug czar John Walters began a push to get schools to create drug testing programs, seeding them with millions of dollars in federal grant money.
While earlier statistics on the number of schools resorting to student drug testing are hard to come by, the National Association of School Boards told the Chronicle that year that it thought the top-end figure stood at about 5%. Federal estimates at that time, put the number of schools doing random drug testing at somewhere between 500 and 2,000, or a top-end figure of about 3.5%.
"We don't take a specific position on drug testing, but we wrote briefs in support of the districts in the Supreme Court cases," said Lisa Sawyer, senior staff attorney for the National Association of School Boards. "That's because we believe in local control. We like the idea that school districts have the ability to drug test if they choose."
But by the time the Centers for Disease Control published the results of its school survey in October 2007, it reported the number of schools with random drug testing programs was 4,200. That is about 7% of the nation's 59,000 junior and senior high schools.
The Student Drug Testing Coalition, an off-shoot of the Drug-Free Projects Coalition, which advocates for increased random drug tests of students, put the number even higher in a May 2008 report. According to the coalition, some 14% of school districts had random drug testing policies during the 2004-2005 school year.
The coalition also reported that the number of school districts resorting to random drug tests is increasing by about 100 per year, or 1% annually. That number is difficult to verify, but a Google News or similar search for "student drug testing" will show that the issue is being debated by school boards across the country every week.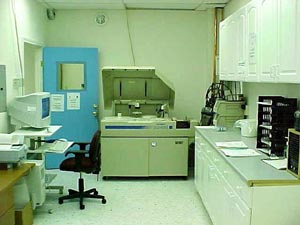 "When the Bush administration started pushing for testing after the Earls decision, schools didn't know about that policy, and the administration has had some success in convincing some districts this is a good policy to try," said Jennifer Kern, youth policy manager for the
Drug Policy Alliance
, which, along with groups such as
Students for Sensible Drug Policy
(SSDP), the
ACLU Drug Law Reform Project
, and
NORML
, is leading the charge against student drug testing. "Although they have not had much success convincing the public health and educational community this is the way to go, they have been barnstorming the country, and some districts have gone for it."
Since 2004, the drug czar's office has organized student drug testing "summits" around the country to push more districts to embrace testing and to sweeten the pot by aiding them to apply for federal student drug testing grants. They had been occurring at a rate of about four a year, but this year that number has jumped to eight, with two set next month for Omaha, Nebraska, and Albany, New York.
As at past summits, the opposition will be in Omaha and Albany, said Kern. "We'll be doing what we did in the past, getting people to come out, providing materials, talking to educators, who we've found to be quite receptive to our message," she said. "Hopefully, this is the drug czar's last hurrah," she said, with an eye on the November elections.
"At past summits, most attendees were undecided about school drug testing," said SSDP executive director Kris Krane. "They wanted to hear the government's pitch and find out how to apply for grant money, but we found them generally very receptive to our points of view. We stuck to our specific concerns about drug testing, and our message was generally well-received."
Opponents of student drug testing aren't limited to reform organizations. Not surprisingly, high school students themselves and their parents form another bloc where opposition can and does emerge. Kern reported being contacted by numerous students and parents as drug testing becomes an issue in their communities.
When Allentown High School in Allentown, New Jersey, instituted a drug testing program, it did so in the face of student and parent opposition, and that opposition hasn't ended. Allie Brody, a senior at Allentown High, is taking a stand against student drug testing -- and it's costing her. Carrying a 3.96 Grade Point Average, Brody is a member of the National Honor Society. Last year, she was in the school travel club, founded the school philosophy club, and helped out on the school musical, among other extracurricular activities. This year, she can't do any of that because she refused to sign a consent form for drug testing.
"Drug testing goes very strongly against my principles. It is taking the choice about what happens to my body out of my parents' hands. That's not the school's responsibility, and I'm not willing to give it to them," she said Wednesday.
"Now I can't participate in extracurricular activities, I've been removed as vice-president of the French Honor Society, and my National Honor Society membership is in question," she said matter-of-factly. "I have to park off campus. This may even affect where I can go to college," the honor student said. "I'm making a personal statement about drug testing and I hope colleges will understand. If they don't, I don't think that's the kind of place I would want to attend anyway."
Brody and other students worked to stop the board from establishing the drug testing policy, to no avail, she said. "My friend Brendan Benedict [cofounder with Brody of Students Morally Against Drug Testing (SMART)] and I got a lot of students to come out, and my parents have been really supportive, and we've gotten a lot of support from the community. I tried to stop it by attending board meetings, but it was like the board had made up its mind before we even heard about it, and I didn't have a vote on the board."
Kern and other reformers are determined to provide whatever assistance they can to students, parents, and educators opposed to student drug testing. They have prepared a kit to prepare people attending the drug czar's summits, they have created the Safety 1st web site with alternative approaches to drug testing, and even a "Drug Testing Invades My Privacy" Facebook page. (You must log in to Facebook to view it.)
They can also point interested parties to New Mexico, where the Drug Policy Alliance has received a grant to do youth substance abuse education. The New Mexico office has just produced a new video about meth and materials for training educators.
While some of the opposition to student drug testing is moral or philosophical, opponents also cite various studies showing that drug testing has no impact on student drug use rates or even that it has a negative impact. A 2003 study headed by University of Michigan researcher Lloyd Johnston of Monitoring the Future fame put it this way:
"Drug testing still is found not to be associated with students' reported illicit drug use -- even random testing that potentially subjects the entire student body. Testing was not found to have significant association with the prevalence of drug use among the entire student body nor the prevalence of use among experienced marijuana users. Analyses of male high school athletes found that drug testing of athletes in the school was not associated with any appreciably different levels of marijuana or other illicit drug use."
On the other hand, the drug czar's student drug testing web site and the Student Drug Testing Coalition's drug testing effectiveness web page offer up additional studies that attempt to rebut or refute Johnston's and similar findings.
But it's not just about student drug testing's much-debated effectiveness; it's also about how schools view their students and vice versa, said SSDP's Krane.
"School drug testing really breaks down the trust between students and teachers, counselors, and administrators," he said. "If they do have a substance abuse problem, they need to see authority figures as people they can trust, not as people constantly viewing them as suspects. Drug testing tells these kids they're guilty until proven innocent," Krane continued.
"If we only drug test students in athletics and extracurricular activities, and they might be experimenting or smoking a little pot, we're actually driving them away from participating in those activities. Is that what we want?" Krane asked rhetorically. "I think these kinds of policies actually create more drug abuse among young people."
While the battle is being fought district by district across the country, reform organizations are also keeping an eye on the prize in Washington, where Congress must decide whether to continue funding the Bush administration's drug testing grant program. While no further action is expected this year, activists are planning ahead.
School drug testing politics on Capitol Hill is done for this year, Krane, whose organization has fought student drug testing for years. "There is nothing to be done legislatively for the rest of the year," he said. "It looked like the ONDCP grants would be cut, the Senate version did cut it, but in the end, the Congress merged everything into an omnibus spending bill and they just re-upped at last year's spending levels."
"What we would like to see is a prohibition on using federal money to fund these student drug testing programs because funds under the Safe and Drug-Free Schools Act must go to programs that are evidence-based, and student drug testing is not evidence-based," said Kern. "But realistically, we can try to cut funding for the program and the drug czar's road trips to promote this."
Much depends on how the November election turns out, Kern said. "If we get a new drug czar who takes a public health approach to these issues, there is a really good chance of curtailing this ideologically-based federal push. There is already a lot of resistance at the state and local level because random suspicionless student drug testing goes against many best practices in prevention, school environment, and relationships and trust between students and teachers."