In the first opinion by a federal court on the issue, a federal judge ruled September 10 that the government must obtain a warrant based on probable cause before ordering a wireless service provider to turn over records showing where customers used their cell phones. The case involved a drug trafficking investigation, but could begin to establish a broader standard for such records requests, which are becoming more routine as more and more people carry cell phones that reveal their locations.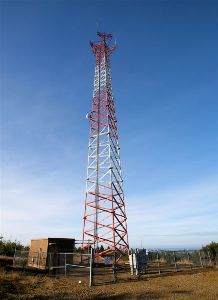 Judge Terrence McVerry of the Western District of Pennsylvania rejected the government's argument that historical cell phone tower location data did not require probable cause. In so doing, he upheld an earlier ruling by US Magistrate Judge Lisa Pupo Lenihan, who had ruled in February that whether historical or real-time, government orders to wireless operators to hand over such data required a warrant based on probable cause.
The federal government had requested an order directing Sprint Spectrum to provide historical cell phone data including cell tower location information, call times, and durations. But Magistrate Judge Lenihan ruled that the information sought was "extraordinarily personal and potentially sensitive... (and) particularly vulnerable to abuse."
On appeal, the government argued that such records are no different from routine transaction records, such as credit card purchase records, and do not require a warrant. "For instance, records of past credit card transactions will often serve to place a person at a given location at a specific time, yet under established Fourth Amendment law they enjoy no Fourth Amendment protection," US Attorney Mary Beth Buchanan said in a brief asking the district court to overturn Lenihan's ruling.
But District Judge McVerry wasn't buying that argument, and now the Justice Department must decide whether it will appeal the decision.
Privacy and civil liberties advocates welcomed the ruling. "People place a certain privacy value on their movements," ACLU attorney Catherine Crump told the Washington Post. "Whether it's their movements yesterday or their movements today, it's the same."
"This is a great ruling for location privacy and for people who think the government should have probable cause before they track you," said Jennifer Granick, an attorney with the Electronic Frontier Foundation, which filed a friend of the court brief in the case. "Most people don't think that somebody could go back in time and find out where I was or who I was talking to or who was nearby at that same time. This is sensitive information, and there should be good reason before the government gets it."