In their annual exercise in congressionally-mandated diplomatic hubris, the Bush administration and the US State Department Tuesday released its FY 2009 List of Major Illicit Drug Producing Countries, but only placed three countries -- Bolivia, Burma, and Venezuela -- on their list of countries that had "failed demonstrably" to adhere to the US interpretation of the international anti-drug conventions and to the mandates of the Foreign Relations Authorization Act.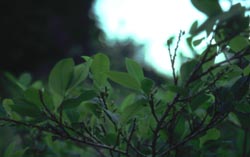 President Bush named 20 countries as major drug producers or transit countries: Afghanistan, The Bahamas, Bolivia, Brazil, Burma, Colombia, Dominican Republic, Ecuador, Guatemala, Haiti, India, Jamaica, Laos, Mexico, Nigeria, Pakistan, Panama, Paraguay, Peru, and Venezuela. But while Afghanistan dominates global opium production, Colombia is the world's leading cocaine exporter, and Mexico is the primary conduit for drugs entering the US, Bush and his spokespersons aimed most of their criticism at Bolivia, Burma, and Venezuela.
Bolivia is the third largest coca producer, behind Colombia and Peru, and the US has been critical of President Evo Morales' "zero cocaine, not zero coca" policies that have allowed a gradual expansion of the coca crop while at the same time working to interdict cocaine produced from coca diverted to the black market. Burma is a distant second to Afghanistan in opium production, but also a leading source of methamphetamine for Asian black markets. Venezuela does not produce drug crops, but is accused by US officials of not adequately fighting the flow of Colombian cocaine through its territory on the way to European markets.
More importantly, all three countries are current political foes of the Bush administration. The Burmese military junta has been criticized for years by Washington on numerous grounds, while Bolivia's Morales and Venezuela's Chávez are at the core of a Latin American leftist bloc that is challenging US domination in the region and is now in the midst of a diplomatic showdown with Washington. Both Venezuela and Bolivia threw out US ambassadors last week in the midst of a still-unresolved dispute between Morales and conservative opposition governors in Bolivia's resource-rich eastern provinces.
"The Venezuelan government's continued inaction against a growing drug trafficking problem within and through its borders is a matter of increasing concern to the United States," said Assistant Secretary of State for International Narcotics and Law Enforcement Affairs David Johnson at a Tuesday afternoon briefing on the determination. "Despite Venezuelan assurances that seizures have increased, the amount of drugs bound for the United States and Europe continues to grow," he said. Perhaps as importantly: "Venezuela has refused to renew its counternarcotics cooperation agreements with the United States, including refusing to sign letters of agreement to make funds available for cooperative programs to fight the trafficking of drugs from and through Venezuela to the United States," Johnson said.
And although Johnson conceded that Bolivia "does have a number of effective, US-supported coca eradication and cocaine interdiction programs," he warned that "its official policies and actions have caused a significant deterioration in its cooperation with the United States. President Morales continues to support the expansion of licit coca leaf production, despite the fact that current legal cultivation far exceeds the demand for legal traditional consumption and exceeds the area permitted under Bolivian law."
The expansion of cultivation had resulted in an increase of 14% in coca cultivation and an increase of potential cocaine production from 115 to 120 metric tons, Johnson claimed. He also cited the recent departure of US AID workers and DEA agents from Bolivia's Chapare coca-producing region at the firm request of the coca growers' unions backed by the Bolivian government.
"The US government's determination that Bolivia 'failed demonstrably' to adhere to counternarcotics obligations seems to demonstrate the political nature of this process," said Kathryn Ledebur of the Cochabamba-based Andean Information Network. "It is worth noting that in his press statement, Assistant Secretary Johnson felt the need to highlight that the determination was not 'a hasty decision,' because it was just that -- a hasty response to the expulsion of Ambassador Goldberg," she said.
"Word from several Capitol Hill sources just days before Goldberg's expulsion was that while there were concerns, there was no way to justify saying Bolivia had 'failed demonstrably' in its obligations," Ledebur continued. "This is the third determination since Morales was elected and the fourth since the adoption of the cato system [allowing selected farmers to grow small coca crops], yet this is the first time they chose to decertify Bolivia."
Ledebur also pointed out that while the US criticized Bolivia for growing coca in excess of legal traditional consumption and above the 12,000 hectare ceiling established by Law 1008, that ceiling had never been honored. "At the peak of US-funded forced eradication and other repressive eradication policies, coca production was never reduced to the ceiling," she noted.
"I'm not at all surprised because the drug certification process has been so tainted and archly politicized," said Larry Birns, executive director of the Council on Hemispheric Affairs, a Washington, DC-based think tank. "So you can predict that if the US has taken a certain line toward Bolivia and Venezuela, there will be a negative drug certification. The US always has a hidden test, and that's the nature of Washington's relationship with the country in question."
Birns pointed to the Clinton administration's refusal to decertify Mexico in the wake of the 1993 NAFTA agreements, although Washington had ample evidence of significant drug corruption in the Mexican government. At the same time, it refused to certify Colombia as cooperating in the drug war despite its real efforts because it accused then President Ernesto Samper of having received funding from drug traffickers during his presidential campaign. There are also non-drug examples of the politicization of certification exercises, according to Birns, who cited Reagan administration claims that El Salvador was improving its human rights situation during their civil war in the 1980s, and the Bush administration's use of the terrorism designation in order to pressure North Korea on its nuclear ambitions.
The Bolivian government was quick to challenge US figures and the whole certification process. In a Wednesday speech in La Paz, Morales countered with a UN report from earlier this summer that saw only a 5% increase in cultivation, then went on the offensive. "There should be a certification process for those who are fighting drug trafficking by eliminating the consumer market,'' Morales said. "Drug trafficking responds to the market." Morales also attacked the entire notion of US certification: "These are political decisions,'' Morales said. "We're not afraid of these campaigns against the government using black lists."
Venezuelan President Hugo Chávez was similarly -- if predictably -- scathing Wednesday in remarks reported by Agence France-Presse "The United States can say whatever it likes," Chávez said. "That is pure garbage. It is not true. They can release whatever list they like. What do we care about this list? They can shove it in their pocket, they are no moral authority to make any lists."
At the Tuesday State Department press briefing, an anonymous reporter used the last question to ask about the 800-pound gorilla in the room. Referring to the criteria for a country's inclusion on the "majors list," he asked: "If the Majors was applied to the United States, it would be on the list, too, correct? 5,000 hectares of cannabis and a major -- and a place through which drugs flow?"
"I don't know," Assistant Secretary Johnson evaded. "I don't want to tell you something I don't know. And I'll look into that for you. I'm not trying to dodge your question. I just don't -- I don't know."