Along with our weekly in-depth Chronicle reporting, DRCNet has since late summer also been providing daily content in the way of blogging in the Stop the Drug War Speakeasy -- huge numbers of people have been reading it recently -- as well as Latest News links (upper right-hand corner of most web pages), event listings (lower right-hand corner) and other info. Check out DRCNet every day to stay on top of the drug reform game! Check out the Speakeasy main page at http://stopthedrugwar.org/speakeasy.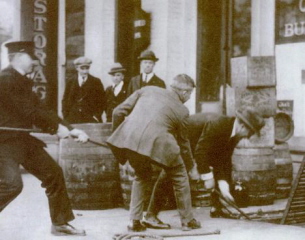 Since last issue:
Scott Morgan writes: "Smoking Pot Won't Make You Stupid, But Stupid People Do Smoke Pot," "Parents Are Using Drug Dogs on Their Own Children," "Wow, I Almost Forgot It Was Drug Free Work Week," "Why Do Prison and Alcohol Lobbies Oppose Drug Treatment?," "Giuliani Robocall Attacks Obama on Drug Sentencing," "The Drug War is Destroying Mexico Right Before Our Eyes," "Could Mexico City Become the Next Amsterdam?," "The Drug War Sends White People Into Treatment, While Black People Get Felonies," "Drug Czar Tells Cartels to Surrender or Die," "More Drug War = More Violence," "Further Evidence That the Drug War Doesn't Protect Children," "DEA Thrills Schoolchildren With Awesome Drug War Parade."

David Guard posts numerous press releases, action alerts and other organizational announcements in the In the Trenches blog.

Please join us in the Reader Blogs too.
Again, http://stopthedrugwar.org/speakeasy is the online place to stay in the loop for the fight to stop the war on drugs. Thanks for reading, and writing...