Dutch marijuana growers are earning about $2.7 billion a year from exporting their crops, mostly to their European neighbors, Dutch police commissioner Max Daniel told the newspaper NRC Handelsblad last weekend. But the black market trade is also engendering violence, he said.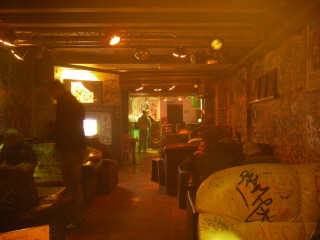 Daniel estimated that more than 500 metric tons of marijuana grown in the Netherlands, or 80% of the total crop, is destined for export. He said the numbers are based on police figures. "In the Netherlands, we have 400,000 cannabis users," Daniel said. "If that was it, we would have a much more manageable problem."
Under Dutch law marijuana possession and production are criminal offenses, but in practice, police tolerate the sale of marijuana in coffee shops, the possession of small amounts, and the growing of up to four plants. Larger grows, including those that supply the coffee shops, are illegal.
But because marijuana production remains prohibited, Holland, like other countries, faces the problems associated with the black market, including prohibition-related crime and violence. Daniel put it starkly: "Today, cannabis is involved in nearly all major cases involving murder, weapons, and drugs."
And the marijuana trade is seeping into the legitimate economy. Banks finance marijuana grows, companies fund university research in agricultural methods, and the Dutch exchequer benefits from the coffee house sales.
"In the production of cannabis," said Daniel, "the criminal and non-criminal worlds have become increasingly intertwined. Many people have become rich by growing cannabis. You can become a millionaire within 10 years. Many of the proceeds are invested legally in real estate. But I don't believe that someone who has had people killed 14 or 15 years ago can turn into a good citizen."