Two weeks ago Drug War Chronicle reported on the various drug reform-related initiatives appearing on state and local ballots this November. While we mentioned the Massachusetts decriminalization initiative, other lower profile efforts in the Bay State were moving too. On Wednesday, the Drug Policy Forum of Massachusetts and the state NORML affiliate, MassCann, announced that voters in four Massachusetts legislative districts will be voting on public policy questions urging legislators to support medical marijuana.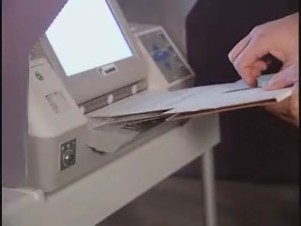 Voters in 15 towns will be able to decide the following ballot question: "Shall the State Representative from this district be instructed to vote in favor of legislation that would allow seriously ill patients, with their doctor's written recommendation, to possess and grow small amounts of marijuana for their personal medical use?" The 15 towns are part of the following representative districts: 1st Middlesex, 13th Norfolk, 21st Middlesex, and 6th Plymouth.
This will mark the fifth consecutive biennial election in which local activists have placed marijuana policy-related questions on the ballot. They have been overwhelmingly successful, winning all 41 ballot questions in 125 Massachusetts towns representing one-third of the Commonwealth. Medical marijuana questions won with an average of 68% of the vote, while marijuana decriminalization questions won with an average of 62%. Industrial hemp and tax and regulate ballot questions also won.
The years of effort by local activists have helped lay the groundwork for this year's statewide Question 2, the marijuana decrim initiative. They are also laying the groundwork for passage of a medical marijuana bill, H 2247, which has been stalled at the statehouse since it was introduced in January 2007.