Professor David Nutt took over from Sir Michael Rawlins Monday as head of the British government's key advisory body on drug policy, the Advisory Council on the Misuse of Drugs (ACMD). The British press immediately noted that Nutt has called for the down-scheduling of Ecstasy, the stimulant popular with Britain's young club crowd.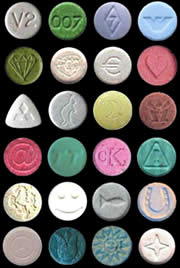 The ACMD is tasked with making drug scheduling decisions, among other things, and the government almost always follows its recommendations. A notable recent exception was the government's decision to reclassify marijuana from Class C to Class B in the face of the ACMD's repeated recommendations that it remain Class B.
In 2006, Nutt told a science and technology committee hearing that some drugs were probably not in the right drug classification schedules: "I think the evidence base for classification producing deterrence is not strong and we see that with a number of drugs," he said. "I think 4MTA, LSD and ecstasy probably shouldn't be class A."
While the press was atwitter over the remarks, the government was taking Nutt's ascension to head of the ACMD calmly. Home Secretary Jacqui Smith praised the departing Rawlins -- whose advice she ignored -- and welcomed Nutt. "I look forward to working with his successor so that the advisory council's expert advice can continue to inform our drive to reduce the harm caused by illegal substances."
Nutt's appointment and the press's questions to the Home Office may prompt a reexamination of the scheduling of Ecstasy and other drugs. "The ACMD will consider the evidence for the classification of ecstasy with an open mind based upon its social misuse and harms relative to other drugs in the classification system," a spokesman said.