Along with our weekly in-depth Chronicle reporting, DRCNet has since late summer also been providing daily content in the way of blogging in the Stop the Drug War Speakeasy -- huge numbers of people have been reading it recently -- as well as Latest News links (upper right-hand corner of most web pages), event listings (lower right-hand corner) and other info. Check out DRCNet every day to stay on top of the drug reform game! Check out the Speakeasy main page at http://stopthedrugwar.org/speakeasy.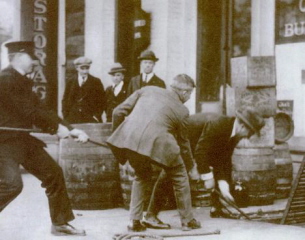 Since last issue:
Scott Morgan writes: "Drug Cops Raid Innocent Man, Shoot Him 5 Times, Then File Bogus Charges," "Mississippi Drug War Blues: The Case of Cory Maye," "British Prime Minister Ignores His Own Experts and increases Penalties for Marijuana," "Judge Says Stun Guns Can't Be Mentioned in Autopsies," "John Conyers Demands Answers From DEA Over the Medical Marijuana Raids," "Don't Use Text Messages to Advertise Your Cocaine Prices," "Man Dies After Being Denied a Liver Transplant For Using Medical Marijuana."

Phil Smith reports from Mexico: "Bloody Culiacan" and "Dia Mundial de la Marijuana (Global Marijuana Day), Mexico City."

News release by David Borden: "Will SDSU Drug Bust Coverage Ask the Critical Questions?"

DRCNet intern Shane Trejo contributes: "Marijuana: UK's Police and Drug Policy Experts Object to PM's Reefer Madness" and "Nobody is Safe from Drug Prohibition's SWAT Teams."

David Guard posts numerous press releases, action alerts and other organizational announcements in the In the Trenches blog.
Please join us in the Reader Blogs too.
Again, http://stopthedrugwar.org/speakeasy is the online place to stay in the loop for the fight to stop the war on drugs. Thanks for reading, and writing...