Marijuana is big business in the Netherlands, if estimates from the Dutch TV program Reporter are to be believed -- and no one is challenging them. According to the news program, the Dutch government is raking in 400 million euros (a little more than $600 million) a year in taxes from the country's 730 marijuana-selling coffee shops.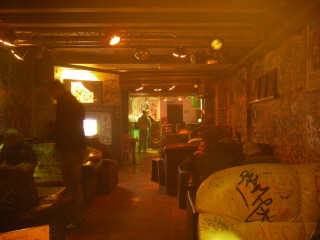 Reporter estimated total sales at the coffee shops at 265,000 kilos of hashish and marijuana annually, with an annual gross revenue of about $3.2 billion.
In response, the Dutch Finance Ministry said it did not know how much tax revenue it collected from the coffee shops. According to department employees who asked for anonymity, "they do not want to know about it in The Hague, as it is all much too politically sensitive."
But the coffee shops account for at most 40% of the marijuana grown in Holland, with the rest being exported untaxed via the black market. Although Dutch police bust 15 marijuana grows a day, they have not been able to make a significant dent in domestic production. That means Dutch marijuana exports are also a significant economy activity.
"As export product, Dutch cannabis comes second or third after cucumbers and tomatoes. Germany and the United Kingdom are big customers," said police commissioner Max Daniel, head of the police unit responsible for tackling marijuana grows.