The conservative Dutch cabinet last Friday formally proposed a ban on the sale of psychedelic mushrooms. The proposal now goes before the Dutch parliament, where it is expected to pass.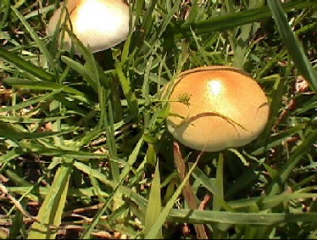 Currently, dried mushrooms are illegal in the Netherlands, but fresh ones can be bought legally in "Smart Shops," stores that sell cognition-enhancing products, but also magic mushrooms, salvia divinorum, and other legal but mind-altering substances.
A campaign to ban psychedelic mushrooms gathered steam after a particularly photogenic French girl died jumping off a bridge after eating them last year. A number of other incidents, most involving young visitors, have also been publicized. Amsterdam emergency services reported 128 mushroom-related incidents in 2006, more than double the 55 calls they got two years earlier. Most of them involved young British tourists.
The Dutch health ministry cited such cases in a statement laying out the rationale for a ban. "The use of mushrooms can produce hallucinogenic effects which can lead to extreme or life-threatening behavior," it said, according to a Reuters report.
Industry efforts to blunt the ban by self-policing were of no avail. In February, the Dutch Association of Smart Shops (VLOS) said the industry would self-regulate and protested that the increase in reported incidents was smaller than the increase in mushroom sales.
The conservative Dutch government has been trying to find ways to reverse the country's 30-year experiment in pragmatism with the cannabis coffee shops. Now, it is on the verge of criminalizing psilocybe cubensis. A VLOS spokesman told Reuters the coffee shops better watch out. "If they succeed with this mushroom ban then I am sure they will try to ban things like cannabis as well. This is part of a wider trend," said Freddy Schaap.