A federal judge in Sacramento sentenced Dr. Marion "Mollie" Fry and her companion, attorney Dale Schafer, to five years in federal prison for conspiring to grow and distribute marijuana on March 19. Fry, who used marijuana herself in connection with radical breast cancer surgery, and Schafer, who used it for back pain and a dangerous form of hemophilia, also provided marijuana to patients under California's Compassionate Use Act.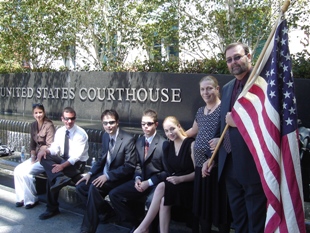 But the Justice Department prosecuted the couple under the federal marijuana laws, leaving US District Judge Frank Damrell Jr. no choice but to impose the mandatory minimum five-year prison sentenced required under the law because they had more than 100 plants.
"It is a sad day, a terrible day," Damrell said during sentencing, adding that if it were up to him, the punishment would have been less. But he also criticized Fry and Schafer for refusing to accept a plea bargain that could have left them free. "You had the opportunity to resolve this case, but you wanted to soldier on, knowing that your kid would be left behind," he told the couple.
In a departure from normal practice on the federal bench and to the delight of supporters who packed the courtroom, Judge Damrell granted the pair bail, so they will remain free while their case is appealed. Damrell, who is also presiding over the Bryan Epis case and has granted him bail too, said the exceptional circumstances of the case create "serious issues that need to be decided by an appellate court." Among those, he noted, are Fry and Schafer's claim they were entrapped.