The Dutch government will undertake a review of its 30-year-old policy of pragmatic tolerance of marijuana use and possession and regulated -- although still illegal -- marijuana sales, Dutch News reported last week. Christian Democratic Health Minister Ab Klink agreed to undertake the review at the behest of parliamentarians concerned that the easy availability of the weed is leading to increases in youth drug abuse.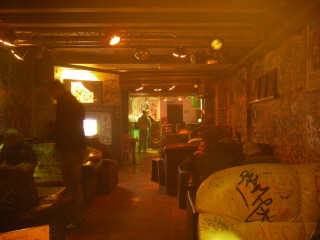 That same day, Justice Minister Ernst Hirsch Ballin also signaled that he wants to crack down on marijuana growing and criminalize the "grow shops" that provide seeds, lights, and other specialized growing equipment to marijuana cultivators. While the Dutch tolerate marijuana possession and sales, marijuana growing remains illegal and growers are subject to arrest.
Although the Netherlands has become famous for its tolerant approach to soft drugs and other vices, such as prostitution, the conservative Christian Democratic government has been trying to reverse the situation. It has reduced the number of coffee shops that sell marijuana, particularly near schools, and it is considering various measures to limit "drug tourism," including the fingerprinting of foreign coffee house customers.
This week, the city of Maastricht failed in a bid to relocate some of its coffee shops to areas on the edge of the city. Every day, around a thousand foreigners, mainly neighboring Germans and Belgians, visit the city to buy marijuana, and the city had hoped to reduce congestion in its center by moving some of the shops to "coffee corners" on the edge of town.
But a Dutch judge ruled Tuesday that the city had not provided sufficient grounds for granting building permits for the new coffee shops. The ruling came after neighboring local councils complained that Maastricht's move would simply shift the problems of congestion and associated crime in their direction.
Still, according to reports compiled by Expatica, an English-language Dutch news service, Maastricht remains undeterred. In response to the ruling, the mayor has already placed "portocabins" near the new locations.