Oregon employers must make a reasonable accommodation for workers who use medical marijuana for a disability, the Oregon Court of Appeals ruled in an opinion released Wednesday. The ruling upheld an earlier ruling by the state Bureau of Labor and Industries that found that state laws barring discrimination protected medical marijuana users from being fired because of their choice of medications.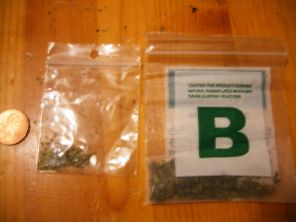 The decision came in the case of Emerald Steel Fabricators, Inc., in which an employee was terminated after admitting he had a doctor's recommendation to use marijuana. A key factor in the court's decision was the fact that the employee did not use marijuana at work. In a 2006 ruling, the state Supreme Court upheld the firing of a worker after he tested positive for marijuana, but in that case, the high court avoided the issue of non-workplace use of medical marijuana.
The voter-approved 1998 Oregon Medical Marijuana Act was unclear on whether employees must accommodate workers who use medical marijuana away from the workplace. In the present case, the Oregon Court of Appeals emphasized that the Emerald Steel employee did not use marijuana at work.
The appeals court also rejected several arguments by Emerald Steel, including the claim that employees could be affected on the job by off-hours medical marijuana use and the claim that marijuana use violates federal law even if it is legal under state law. Emerald Steel had not raised those issues during earlier proceedings. "Accordingly, we will not consider those issues for the first time on review," wrote Judge Timothy Sercombe in the opinion.
Legislators and some employer lobbies in Oregon have been trying for the past several years to impose restrictions on medical marijuana use and for laws that would allow employers to fire workers who use medical marijuana. But so far, those efforts have gone nowhere. Now, the Oregon Court of Appeals has dealt another blow to those efforts.