Rep. Mark Souder (R-IN) has made a political career out of being "tough on drugs." For years, his championing of such harsh legislation as the Higher Education Act's (HEA) drug penalty, his support of foreign drug war adventures in places like Colombia and Mexico, and his relentless opposition to any softening of the marijuana laws, even for medical uses, have served him well with his conservative northeast Indiana constituents -- or at the least, have not prevented him from being reelected.
To be fair, Souder has in recent years shown some small signs of retreat from his drug war dogmatism. While he championed the HEA drug provision, he was willing to water it down to only apply to students busted while in school and receiving financial aid, although that was partially in response to efforts to repeal it outright. And he has been a supporter of the Second Chance Act, which would presumably help some of the people incarcerated under the drug war he champions. Nevertheless, drug reformers still regard Souder as the devil, or at least a ranking demon.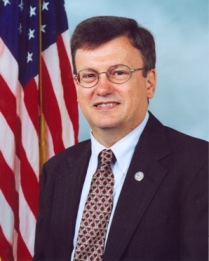 But while his seat has been safe so far, this year could be different. Not only is the Republican incumbent running in a year that could well see a rising Democratic tide, not only does he have an energetic and well-financed Democratic challenger in 27-year-old attorney Mike Montagano, but now Souder is facing a new political action committee (PAC) for whom drug warrior number one is target number one.
The PAC is the Schools Not Prisons PAC, headed by Darrell Rogers, a 29-year-old who honed his political skills with stints as a congressional intern, a volunteer for the Jim Webb senatorial campaign, and earlier, as executive director of Students for Sensible Drug Policy (SSDP), a group formed largely in response to Souder's HEA amendment that has helped spearhead the ongoing campaign to kill it dead.
Then Rogers picked up a masters degree in American Government from the Catholic University of America in Washington. Now, he's ready to put all that knowledge and experience to use.
"The PAC actually began as a grad school project when I was doing my masters," he said. "Now, I see a real opportunity for this to grow into something fundamentally sound and sustainable that will be able to have a real impact on selected congressional races."
"Our goals are three-fold," Rogers explained this week from his suburban Washington office. "We want to target and defeat members who have been expanding incarceration while limiting educational opportunities for people with drug offenses. At the same time, we want to support members who are good on our issues of supporting educational opportunity and looking for reasonable alternatives to our policies of over-incarceration," he said.
"But one of our most important goals is to defeat Congress' number one drug warrior, biggest enemy of education and biggest fan of imprisonment," said Rogers, alluding, of course, to none other than Souder. "We want to make having the title of number one drug warrior such a burden for representatives that they will shy away from positions that could earn them that title."
That's something drug reformers have long ached to see. Not only must elected officials understand that they will not pay a price for supporting reform efforts, but the converse must also hold true: Elected officials must understand they will pay a price for supporting punitive prohibitionist policies, the thinking goes.
So far, that has happened on only a tiny number of occasions -- the defeat of hard-line incumbent Albany, New York, prosecutor Paul Clyne by reformist David Soares in 2004, and the defeat of then-drug warrior and Georgia congressman (and now Libertarian Party presidential nominee!) Bob Barr in the Republican primary in 2002 after Libertarians ran a series of TV ads portraying him as indifferent to the suffering of medical marijuana patients.
Mark Souder would make a great addition to that list, said DC-based activists who have gone up against him on Capitol Hill. "Mark Souder is the author and chief proponent of one of the most harmful and misguided drug laws this country has ever seen with the HEA drug provision," said Tom Angell, communications director for SSDP. "It's exciting to see young people fed up with these destructive drug policies fighting back in the political arena."
"Souder is the last of the true drug war extremists," said Bill Piper, national affairs director for the Drug Policy Alliance. Get rid of him and Congress loses its most vocal cheerleader for punitive drug policies. He's in his toughest re-election race yet; it's possible to knock him out."
Souder has fended off attacks from drug reformers before. In 2002, a PAC that included several then-SSDP members went into his district in a bid to knock him off in the Republican primary. It didn't work, as Souder defeated his challenger and went on to win the general election on the rising Republican tide of the early Bush years.
But times have changed. While Souder is busy crusading against needle exchanges, medical marijuana, and any other drug reform effort that he associates with the stench of "legalization," his district is hemorrhaging jobs and his constituents are caught in the same unhappy inflationary spiral as the rest of the country. And the candidacy of Barack Obama, senator from the neighboring state of Illinois, has energized Democratic voters in Indiana's 3rd District, just as it has across the land.
That was evident on primary day. With turnout swelled by the Democratic presidential primary, Montagano pulled in 76,356 votes, nearly double the 40,000 votes Souder garnered in his primary. Montagano's primary vote tally is within shouting distance of the total votes Democratic challenger Thomas Hayhurst got in the 2006 general election and suggests Montagano could pick up even more in November.
In the 2006 election, Souder carried nearly 95,000 votes to Hayworth's nearly 80,000. That gave Souder a victory margin of 54% to 46%. But with the ranks of Democratic voters swelling, that margin of victory is likely to shrink or even be reversed this year.
Montagano is also leading Souder in fundraising. The Fort Wayne Journal Gazette reported this week that, according to the latest Federal Election Commission filings, Montagano had received $142,000 in PAC and individual donations since mid-April, while Souder had raised only $91,000.
Montagano also has more money in the bank. According to a Tuesday report in Roll Call examining the possibility of a Souder defeat, the Democratic challenger has $353,000 banked, compared to the incumbent's $320,000.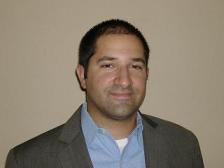 While poll numbers are scarce -- the only direct Souder versus Montagano poll was in mid-May, before Montagano even won the nomination, and showed Souder with a two-to-one lead -- political observers are beginning to suggest Souder may indeed be vulnerable. That same April poll showed Souder's job approval at only 46%. In its most recent listing of competitive House races, the respected
Cook Political Report
moved Indiana's 3rd from the "solid Republican" category to "likely Republican." Similarly, the Roll Call story this week noted that the Democratic Congressional Campaign Committee had begun listing Indiana's 3rd as a "race to watch."
For Rogers and the Schools and Prisons PAC, all of this is a call to arms. "The fundraising Montagano's doing, the primary numbers we've seen, and the continuing reports from the race watchers all lead us to a real call for action," said Rogers. "And this is a presidential election year with an incredible amount of new voters. We have to do something with this; it's an opportunity we can't afford to let pass."
And Rogers is getting busy. He's been hitting the phones looking for donations, both in Washington and in the 3rd District. "Mark Souder has made a lot of enemies in Washington over the years," he said, "so I think we'll have some success here. We're also reaching out to people in the district, trying to get a balance of donors and supporters," he explained.
"We are working on a complete and total campaign package," said Rogers. "The details are still coming together, but it will include Internet and social network organizing, running ads, and an on-the-ground get out the vote effort."
Souder may or may not be defeated come November, and drug reformers may or may not make a difference. But now they are at least on the playing field.
(This article was published by StoptheDrugWar.org's lobbying arm, the Drug Reform Coordination Network, which also shares the cost of maintaining this web site. DRCNet Foundation takes no positions on candidates for public office, in compliance with section 501(c)(3) of the Internal Revenue Code, and does not pay for reporting that could be interpreted or misinterpreted as doing so.)