America's two-front "war on terror" in Afghanistan and Iraq is resulting in a one-two punch to US efforts to strangle the global drug trade. Afghan opium production has famously shot through the roof in the years since US forces invaded and overthrew the Taliban, and now, Iraq is emerging as a key player in the global drug trade, according to Iraqi and UN officials consulted by Agence France-Presse.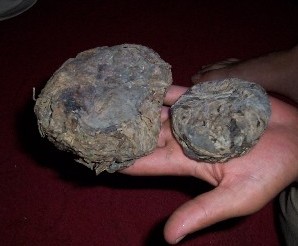 Many of the drugs being smuggled into and through Iraq to European and Middle Eastern markets are coming from Afghanistan via Iran, where the Islamic Republic is hard-pressed to patrol remote trafficking routes along its border with Afghanistan, officials said.
While hard numbers are hard to come by, Iraqi officials said the trade in illegal opiates, cannabis, and pills has risen steadily since the US invasion in 2003. They point to numerous drug trafficking arrests at border crossings with Iran, as well as Kuwait and Saudi Arabia.
"A large number of smugglers are being arrested," Interior Ministry spokesman Major General Abdul Karim Khalaf told AFP, adding that many were being detained in the southern Iraqi provinces of Basra and Maysan, both of which border Iran.
"The smugglers transfer hashish and opium across at Al-Shalamja at the Iranian border and Safwan near the Iraqi-Kuwaiti border," an anti-narcotics agent in Basra said on condition of anonymity. "Some of them are arrested from time to time, including Iranians and even Syrians," he said, adding that the smugglers used mainly trucks to haul their cargo into the Gulf region.
"The drugs come from Iran, then they are sold at the Saudi border," said a local police officer in Samawa in Muthanna province who did not want to be named. "Smugglers are young and they use motorcycles or animals to cross the desert late at night."
Iranian authorities say they seized about 900 tons of an estimated 2,500 tons of drugs that entered the country from Afghanistan last year. While Iran has arguably the world's highest opiate addiction rate, Iranian officials estimated that more than 1,000 tons of drugs, mostly opium, heroin, and cannabis, transited the country on its way elsewhere last year.
The International Narcotics Control Board is also raising alarm bells. "Illicit drug trafficking and the risk of illicit cultivation of opium poppy have been increasing in some areas with grave security problems," it said, referring to Iraq in a report published last year.
"Drugs follow the paths of least resistance, and parts of Iraq certainly fit that description," an official of the United Nations Office on Drugs and Crime told AFP.
Not all the drugs are just passing through embattled Iraq. "Though official data are lacking, it appears that drug abuse in Iraq has increased dramatically, including among children from relatively affluent families," the INCB said in its report.