British journalist Patrick Cockburn, writing in The Independent reports that opium poppy cultivation is rapidly spreading across Iraq. While Cockburn reported in May that poppies had appeared near Diwaniyah in southern Iraq, he now reports that poppies are growing in restive Diyala province, where Al Qaeda in Iraq is making what could be a last stand.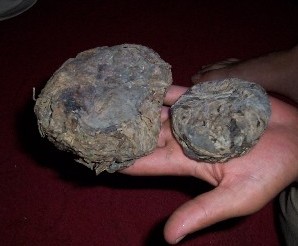 Diyala, deeply divided between Kurds, Sunni, and Shia, is so violent that local security forces have little time to deal with drug cultivation. The Iraqi news agency al-Malaf Press reported that farmers have turned to poppy cultivation around Khalis, Sa'adiya, Dain'ya, and Baladruz, while Cockburn added the town of Buhriz to the list. But cultivation is even more extensive in southern Iraq, especially around Amara and Majar al-Kabir.
The news agency quoted a local engineer as saying local farmers got no support from the government and could not compete with cheap imported fruits and vegetables. They also face rising fuel and fertilizer prices. "The cultivation of opium is the likely solution to these problems," said the engineer.
The poppy growing and trafficking is linked to Sunni and Shia militias, Cockburn wrote. US military strategy has relied on developing a 70,000-member Sunni militia, many of whose members dabble in protection rackets, crime, and smuggling. Similarly, Muqtada al-Sadr, head of the powerful Shia Mehdi Army militia, has complained that criminals have infiltrated its ranks. According to Cockburn, it is the local warlords and the militias that have sponsored the opium planting, not the farmers.