Along with our weekly in-depth Chronicle reporting, DRCNet has since late summer also been providing daily content in the way of blogging in the Stop the Drug War Speakeasy -- huge numbers of people have been reading it recently -- as well as Latest News links (upper right-hand corner of most web pages), event listings (lower right-hand corner) and other info. Check out DRCNet every day to stay on top of the drug reform game!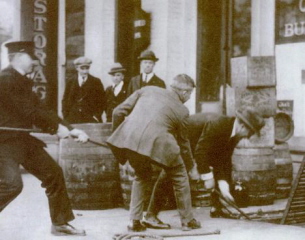 Since last issue:
Chronicle editor Phil Smith is "On the Border in the Lower Rio Grande Valley."

DRCNet executive director David Borden writes: "Residents Rallying Around SWAT Raid Target Ryan Frederick," "Michael Mukasey's Cracked Crack Logic," and "Monsters Retake Thailand's Government and Vow to Resume Mass Drug War Murders."

Blog editor Scott Morgan pens: "Travel Expert Rick Steves Speaks Out Against Marijuana Laws," "Now That We've Forgiven Barack Obama's Drug Use, Can We Forgive Everyone Else Too?," "Protest Against Police Violence is Monitored From Above by Police Snipers," "Hey Barack Obama, Fixing Marijuana Laws is Smart Politics," "Drug Czar's $2.7 Million Super Bowl Ad Gets Terrible Viewer Ratings," "Quote of the Day," "Kevin Sabet Responds" and "Drug Czar Speechwriter Requests Special Treatment at UN Forum."

David Guard posts numerous press releases, action alerts and other organizational announcements in the In the Trenches blog.

Please join us in the Reader Blogs too.
Thanks for reading, and writing...