The American Civil Liberties Union (ACLU) Northern California chapter has joined with a small number of students and their parents in filing a lawsuit against the Shasta Union High School District, charging that its newly-expanded drug testing policy for students violates the state constitution. The move came after the district failed to act to address ACLU concerns over the new policy.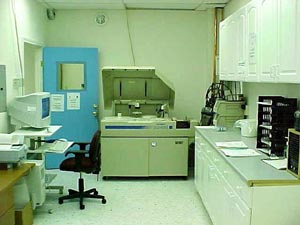 Under previous district drug testing policy, only students involved in athletics were subject to suspicionless random drug testing. But earlier this year, the school board expanded the program to include students who participate in choir, band, drama and other competitive co-curricular and extracurricular school programs at the district's three main high schools. It also required students and their parents to consent to the drug testing regime in order for students to be able to use school computers.
Such requirements violate the students' right to privacy, equal protection, and to be free from unreasonable searches and seizures under the state constitution, the ACLU argued in its filing. The group and the plaintiffs seek an injunction blocking the drug testing program to avoid "irreparable harm" to the students.
But last week, the district was still talking tough. The district's new drug testing policy is "within the confines of the law," Superintendent Jim Cloney, who is named as a defendant in the law suit, told the Redding News. "We've discussed it," Cloney said. "The board chose to follow the policy as it's written."
The district doesn't have to waste its money defending an unconstitutional drug testing policy, said the Northern California ACLU's Michael Risher. "We are still... happy to speak with the district and try and resolve the issue," he said.
In the meantime, the Shasta school board can continue to throw away money as it tilts after windmills.