David Borden, Executive Director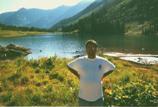 This week saw an
unusual and encouraging move
taken by the Hawaii County Council (the "Big Island"). Advocates seeking the deprioritization of marijuana law enforcement, and the continued rejection by the county of federal marijuana eradication grants, tried but didn't quite manage to gather a sufficient number of signatures to get their initiative on the ballot this November.
As it turned out, it was a sufficient number. The council, very uncharacteristically for such bodies, used its discretion to place the question on the ballot anyway. They thought it was important for people to have a chance to vote on this idea, and instead of protesting and resisting as governments have done in any number of places, they actually used their power to help it along.
Shift eastward across an ocean and two mountain ranges, one sees a different display of the use, or abuse, of power. In Denver, voters have passed marijuana reform initiatives not once, but twice. First, they voted to legalize personal possession of marijuana. Then, they voted to make marijuana enforcement police's lowest priority. They also voted in majority numbers for a failed statewide legalization initiative.
Nevertheless, city police continue to invoke state law to justify their flouting of the law that the voters who pay their salaries passed, and the city continues to allow them to do it. I understand that legal technicalities mean that police who don't cooperate with the statute can't be arrested for it. But if Denver has democracy, why hasn't the police chief who bears guilt for this continuing offense at least been fired?
Also this week, a panel required by the law -- the Marijuana Policy Review Panel, modeled after one that monitor's marijuana arrests in Seattle -- recommended that Denver police not do marijuana posession arrests during the Democratic National Convention coming up. Officials, not surprisingly given all that's preceded, have had discouraging words regarding their willingness to take the recommendation. But why should the recommendation even be necessary? It's the law, passed by the voters two times. Shame on them yet again.
And it's not like the panel only has marijuana reformers on it. According to the authorizing legislation: "The Panel shall consist of one at-large member of the Denver City Council; two residents of the City of Denver, as selected by the petitioner committee that initiated this ordinance; one drug/alcohol abuse prevention counselor; one member of the Denver Metro Domestic Violence Fatality Review Committee who is not also a member of law enforcement; one representative of the Denver Police Department; three criminal defense attorneys, one of whom shall be a public defender; one representative of the Denver County District Attorney's Office; and one representative of the Denver City Attorney's Office."
Time will tell whether Big Island voters take the same wise step that Denver's voters have. But unlike in Denver, Hawaii County's leaders appear to respect their constituents. That bodes well for the policy's prospects if it does get the voters go-ahead. Deprioritization of marijuana enforcement is only one small step toward undoing the hideously destructive war on drugs. But it's a step nonetheless.
Unfortunately, Denver officialdom won't take that step willingly, despite law that now requires them to do so. Instead they will have to be dragged there kicking and screaming. Better that than letting the arrests go on, with people who never hurt anybody getting dragged off in handcuffs every day.