The Peruvian Constitutional Tribunal, the Andean country's highest court dealing with constitutional issues, announced Wednesday that it had overturned a law approved by the Department of Puno that legalized the production of coca leaves, the key ingredient in cocaine. Puno had passed the law in February.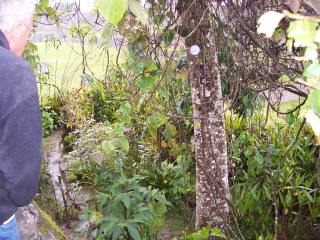 After Colombia, Peru is the world's second largest producer of coca. Some of the coca is legal, the farmers licensed by the government to produce it for sale to ENACO, the Peruvian state coca monopoly. But tens of thousands of other farmers grow coca without official permission, some of it undoubtedly destined to be turned into cocaine.
For the past two decades, successive governments backed by assistance from the United States, have endeavored to eradicate illicit coca crops, with varying degrees of enthusiasm. Those efforts have roiled Peruvian coca production areas, with unionized coca farmers facing off against police and the armed forces.
While the Department of Puno, in far southern Peru, had sought to regularize the situation by okaying coca production, the high court held that the department was trying to set national drug policy. That is the province of the national government alone, the court held.