Bryan Epis, the first California medical marijuana provider tried in federal court for growing marijuana, was sentenced last Friday to 10 years in federal prison -- again. Epis was convicted in 2002 of growing more than 1,000 marijuana plants and served 25 months of his original 10-year sentence before being released on appeal bond.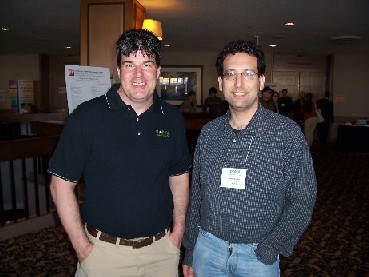 The US 9th Circuit Court of Appeals had ordered the lower court to reconsider Epis' conviction, but it found him guilty again.
Epis argued all along that he was a medical marijuana patient who worked with other patients within California law at a medical marijuana grow in Chico. But prosecutors portrayed him as an entrepreneurial mastermind with plans to distribute marijuana across the state.
In an unusual move, Circuit Court Judge Frank Damrell refused prosecution requests to immediately take Epis into custody, noting that the 9th Circuit had earlier ordered him released "without comment," a move Damrell described as "unprecedented in my experience. The law requires such an action be supported by exceptional circumstances, so I can only assume that they found exceptional circumstances," Damrell said. "My suspicion is the 9th Circuit would grant bail again," the judge added.
Damrell set an October 22 hearing date for a forthcoming motion for bail pending appeal.
Epis' attorney, Brenda Grantland, has argued that prosecutor Samuel Wong and DEA agents intentionally misinterpreted documents seized at Epis' home when it was searched in June 1997. Wong described the documents as a statewide marketing plan, saying Epis' "goal was to go statewide and use Proposition 215 as a shield to manufacture and traffic marijuana."
Grantland told Damrell that the 9th Circuit was "very interested" in her allegations of prosecutorial misconduct and perjury by narcotics officers in the case. Damrell agreed that the appeals court "may have some interest" in the issues Grantland raised.
For his part, Epis told the court he was a martyr for medical marijuana.
"If Proposition 215 had not passed, I wouldn't be standing here today," Epis told Damrell. "I'm being prosecuted because I have a heart. I've seen too many people suffer and die from cancer and AIDS not to try to help them. I'm not ashamed of what I did, but I am sorry for my family."