In a press release last Friday, the ACLU of Hawaii announced it is preparing to challenge an Aloha State plan to randomly test teachers, librarians, and other public school system employees. The policy, the first in the nation to randomly drug test teachers, was agreed to by a bargaining unit of the Hawaii State Teachers Association (HSTA) during the 2006-2007 school year.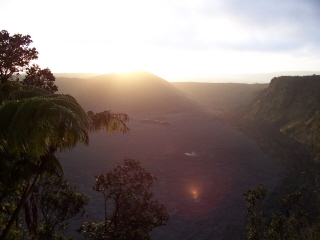 Some Hawaii public officials seized on the drug-related arrests of six teachers in the run-up to the contract negotiations to demand that teachers be drug tested. With the HSTA bargaining unit deep in hard-fought negotiations to secure better wages, educators were faced with a deeply troubling offer: accept random drug testing in exchange for wage increases. After heated discussion within the bargaining unit, a slight majority okayed the deal.
But that didn't sit well with some school teachers, who complained that the union was strong-armed by the state. HSTA head Joan Husted told the Honolulu Star-Bulletin, "There are teachers who believe they were blackmailed," she said, "but we also heard from teachers who believe they have an obligation to ensure their schools are drug-free."
Nor did it sit well with the Hawaii ACLU, which announced a series of public events to publicize its challenge to the agreement. The publicity is also designed to let Hawaii teachers and other bargaining unit employees know the ACLU is looking for plaintiffs for the lawsuit.
"The Constitution does not allow us to put a price tag on our right to privacy, and we look forward to representing Hawaii educators who are willing to stand up for their constitutional rights, " said Lois Perrin, legal director of the ACLU of Hawaii. "Our education system is failing students by resorting to dragnet searches that do little to protect anyone while violating the rights of everyone."
"Hawaii now has the dubious distinction of being the first state ever to subject its teachers to a blanket policy of random drug testing," said Graham Boyd, director of the ACLU Drug Law Reform Project, a division of the national ACLU. Boyd is an expert on the constitutional implications of random drug testing policies and has litigated a number of cases nationwide against such policies, including a 2004 US Supreme Court case challenging the random drug testing of students participating in competitive extracurricular activities. "I look forward to joining the ACLU of Hawaii and local teachers who agree that this policy conveys the wrong civics lesson to our students and to the nation."
The Hawaii ACLU will be in for a fight. State Attorney General Mark Barnett told the Honolulu Star-Bulletin the program "violates neither state nor federal law" and he would defend it against any challenge. "We will vigorously defend it," he said. "We believe that the state and the teachers union have an absolute right to sign this type of a contract."