A Lebanese government paralyzed by political infighting and a Lebanese Army busy fighting with Islamic radicals have provided all the impetus necessary for farmers in the Bekaa Valley to return to their favorite cash crop: cannabis. According to Agence France Press, the valley is on track to produce its largest cannabis crop since the end of the Lebanese civil war in 1990.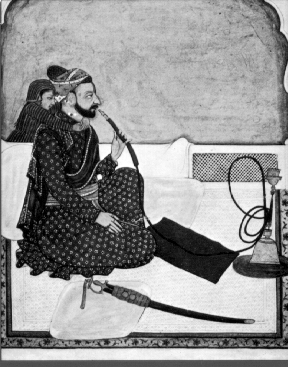 Most Lebanese cannabis is processed into hashish. It then heads for markets in Europe and the region, including Israel. Last summer, during Israel's month-long war with Hezbollah, Israeli activists called for a boycott of Lebanese hash.
But with the Lebanese government embroiled in a power struggle with Hezbollah and the Lebanese Army busy much of this spring and summer fighting to drive Islamic radicals from a Palestinian refugee camp, the Lebanese government has been unable or unwilling to crack down on hash farmers as it has in recent years.
The farmers are happy. "This has really been an exceptional year," one farmer told AFP as he surveyed his crop near a village high in the Bekaa Valley. "If the state leaves us in peace for the next three years, our agricultural crisis will be over and we should be out of the woods," he added.
The Bekaa Valley is a poor, largely Shiite region dominated by Hezbollah. It also has a long tradition of smuggling and militancy.
During the Lebanese civil war (1975-1990), Bekaa farmers and drug traders made about $500 million a year off hash, but under pressure from the US, a reconstituted Lebanese government took military action against farmers after the civil war, while at the same time it and the United Nations promised to assist them in developing alternative livelihoods. The farmer and his colleagues said they know they are breaking the law, but the government and the UN have failed to live up to their vows since the early 1990s.
"People are fed up and are desperate because of the bad economic situation," said the farmer, whose family has been growing cannabis for half a century. "The entire region is suffering and hashish makes for easy money."
Indeed. Hash sells for between $1000 and $1500 a pound at local markets, depending on quality. This year's crop is estimated to be worth $225 million, less than the peak years during the civil war, but far more than any year since.
Lieutenant Colonel Adel Machmouchi, head of Lebanon's Drug Enforcement Bureau, told AFP his agency had been unable to eradicate crops this summer for security reasons. "We targeted eight sectors in the Bekaa and Hermel region, but the army could not fully ensure the security of my agents in light of its battles with the Islamists at the Nahr al-Bared refugee camp," he said.
Machmouchi also complained that farmers from whom his agents planned to rent tractors to mow down the crops reneged at the last minute, saying they had received threats. Machmouchi's men ran into more than threats when they finally found tractors, he said.
"We had managed to find two tractors from the southern Bekaa region and as we were eradicating the hashish they started shooting at us and we were forced to pull back," he said. "We wanted to go back the next day but we knew that they were waiting for us and we didn't want the situation to escalate so we dropped it."
The government can threaten farmers with long prison sentences, but as long as the central government fails to respond to farmers' requests for development assistance, they will resort to growing cannabis, said Jihad Sakr, head of social services for the neighboring Hermel region. "People need to send their kids to school, they need medical care, they need to eat and they are desperate," he said. "So it's all nice and dandy to make them promises, but if they don't give them any subsidies they have no other option."
The UN, for its part, told AFP it was currently working on an alternative development scheme for farmers in Hermel and the Bekaa. Ironically, the plan is for farmers to grow hemp. "We are in the process of setting up the program and hope to implement it on the ground by next year," said Edgar Chehab, head of the energy and environment division at the United Nations Development Program.