Six subcommittees investigating the killings of an estimated 2,500 drug users or traffickers during a 2003 effort to wipe out drug use in Thailand under the government of Prime Minister Thaksin Shinawatra will issue a first report on December 1, the Bangkok Post reported Tuesday. The subcommittees are part of the Independent Commission for Study and Analysis of the Formation and Implementation of Drug Suppression Policy (ICID) set up by the interim government of Surayud Chulanont to investigate the killings.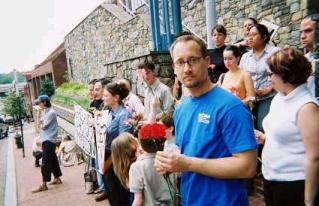 According to ICID Secretary Chanchao Chaiyanukij, the six subcommittees will present a combined report. Chanchao said a subcommittee uncovering the paper trail of official orders had made the most progress. That panel has gathered evidence documenting orders and policies promulgated by the Thaksin government and videos of meeting where Thaksin "gave instructions and sent signals that led to the extra-judicial killings." The panel also has accumulated evidence of the making of a blacklist of those involved in drug trafficking and the transmission of orders to kill them, Chanchao said. Ministers involved in giving orders to shorten the blacklist by killing those on it could face criminal charges, he said.
Chanchao said the reports would give the ICID a clear picture of human rights violations in the course of Thaksin's anti-drug campaign. They will also describe how innocent people were framed for drug offenses they did not commit, he said.
Another subcommittee has concluded that the families of four victims killed in Thaksin's drug war should receive compensation. One was Nong Fluke, a nine-year-old boy shot dead in his father's car during a police sting operation. His mother was seized by police in that incident and has not been seen since. That panel will also present an analysis of what impact Thaksin's war on drugs had on drug use and drug sales in the country.
The other four panels will make their findings known in a second report to the ICID later this month. The ICID will submit the findings of the subcommittees to the Surayud government by year's end for evaluation.