Long-time San Francisco drug policy, medical marijuana, and human rights activist Virginia Resner died July 18 in her home town following a lengthy struggle with breast cancer. She was 60 years old.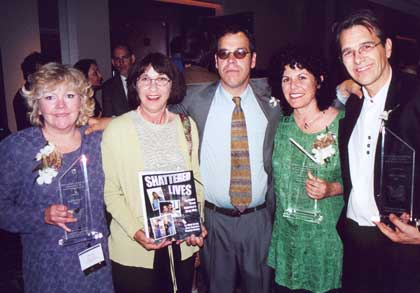 The daughter of a labor attorney, whom she credited with inspiring her activism and devotion to justice, Resner joined the drug reform cause in the early 1990s after being exposed first-hand to its ravages. One day in 1991, Resner came home from work to find federal agents searching her home for evidence to use against her companion, Steven Faulkner, who had been involved in a plan to sell drugs. Faulkner ended up with a five-year mandatory minimum prison sentence as a first-time, nonviolent drug offender, and Resner's career as an activist was off and running.
Tormented by the plight of women and families torn apart by harsh drug war practices, Resner became the California state director of Families Against Mandatory Minimums. In that position, she played a key role in the effort to obtain presidential clemency for Amy Pofahl, who had served nine years of a 24-year sentence for a drug trafficking offense. Pofahl was granted clemency by President Bill Clinton in 2000.
Resner also joined up with East Bay marijuana activists Mikki Norris and Chris Conrad in creating the traveling "Human Rights and the Drug War" exhibit, which featured photos of various drug war prisoners, their families, and information about their cases. That effort eventually produced a book, coauthored by Resner, Norris, and Conrad, "Shattered Lives: Portraits from America's Drug War."
Resner received the 2001 Robert C. Randall Award for Achievement in the Field of Citizen Action from the Drug Policy Alliance for her efforts on the book.
Most recently, Resner was president of Green Aid: The Medical Marijuana Legal Defense and Education Fund, where she was intimately involved in the legal struggles of "Guru of Ganja" Ed Rosenthal. Despite her struggles with cancer, she managed to attend his court hearings and handle administrative items for his defense.
She will be missed.