In a case that could determine whether high school students have the right to enunciate positions on drug policy that are at odds with school district anti-drug policies, the US Supreme Court will soon hear Frederick v. Morse -- popularly known as "Bong Hits 4 Jesus" -- pitting a former high school student from Alaska against his principal and the school board, which punished him for holding up a banner with that phrase outside school property.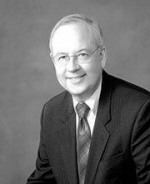 Nearly five years ago, Joseph Frederick, a student at Douglas High School in Juneau, Alaska, displayed his "Bong Hits 4 Jesus" banner after students were released from school to see a parade bearing the Olympic torch passing through town. Frederick was suspended for 10 days by the school principal, who cited school anti-drug policies. He appealed to the district school board, which upheld his suspension, but limited it to the eight days of school he had missed by that time.
Frederick then sued the principal and the school, claiming violations of his state and federal constitutional rights to free speech. Frederick lost in federal district court, but the 9th US Circuit Court of Appeals agreed with him in a 2006 ruling, holding that because the banner-waving did not occur during a school-sanctioned event, the principal and the school district had violated his First Amendment right to free speech.
With the assistance of former Whitewater special prosecutor Kenneth Starr, who is working pro bono, the school district appealed to the Supreme Court, which agreed to hear the case in December. Oral arguments are set for March 19. The school district has argued that allowing Frederick to express himself by referencing drug paraphernalia and drug use could interfere with its effort to promote a consistent anti-drug policy.
The campus-based organization Students for Sensible Drug Policy (SSDP), whose chapters are mainly located at colleges but which has a few at high schools, saw a potential impact of the case on students' ability to challenge drug war dogma, and decided to intervene with an amicus curie brief to the high court. According to the SSDP amicus brief, "Our nation's drug policies directly and intimately affect students' daily lives. Whether it be random drug testing for student athletes or federal financial aid conditioned on lack of any drug conviction, young people are significantly affected in the positions as students by drug-related policies. Students thus have a vested interest in understanding and discussing the underlying issues that guide and affect this country's drug policies. The First Amendment guarantees that their voice on these issues be protected."
"This case focuses on a student who held up an absurd banner, but the school district's argument – if adopted by the Court – would silence free speech in public schools about important topics like student drug testing, the failures of DARE, or medical marijuana," said Kris Krane, SSDP's executive director. "The War on Drugs impacts young people every single day. Students must retain their First Amendment right to debate drug policies that directly affect them," he added.
In a press release last week, American Center for Law and Justice chief counsel Jay Sekulow, called Frederick v. Morse "an extremely poor test case that should not even be considered by the Supreme Court" and called on the court to reverse its decision to hear it.