Former Irish talk show host and current head of the Road Safety Authority Gay Byrne has called for a national debate on legalizing drugs. As host of the Late Late Show in Ireland from 1962 to 1999, Byrne was a leading catalyst in the transformation of Irish society, tackling such taboo subjects as abortion, homosexuality, the sexual abuse of children by priests, divorce, and AIDS. Now, he is speaking out on drug policy.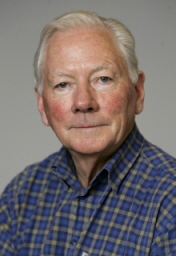 In remarks reported over the weekend, Byrne said he had arrived at the point where he believed fresh thinking on Irish drug policy was needed. "This is a mighty chasm for me to leap," he said, "but I've come to the conclusion that the possibility of legalizing drugs should be looked at."
Byrne said Irish police are spending millions of dollars trying to stop the drug trade and have been doing so for years, without much success. "Dead bodies are being found every day of the week. All I am saying is maybe there is another way of doing it," he said. "Do you keep on trying to solve a problem that has been with us for 40 years, or should we be looking at legalizing the bloody thing?"
Drug prohibition leads to increased criminality, Byrne suggested. "You do not find people killing each other over a packet of cigarettes or a can of Heineken," he argued. "How long do you keep on repairing a car that is not working before you say maybe there is another way of doing this?"
Forever, if the Irish government has its way. Despite growing concerns over prohibition-linked crime, high rates of drug use, and drug overdoses, the government was quick to respond to Byrne's comments with a firm negative. "I'm entirely opposed to legalizing any drug," said Noel Ahern, minister of state responsible for drug policy. "At different stages, different people have tried to make an argument for legalizing drugs. But it's not a suggestion that can work. Drugs are illegal, and that's the right way to have them. Any talk about liberalizing drugs is irresponsible."
Right. Better to continue down the merry path of failing prohibitionist policies than even discuss alternatives, one supposes. But given Gay Byrne's history as a catalyst of change, Ahern and his colleagues in the government might want to think again.