BREAKING: We've just been informed that the town council has withdrawn the ordinance -- victory, at least for now, they will revisit the issue at a meeting April 3rd. Check the Speakeasy for more info shortly.
An associate municipal court judge in the Colorado town of Lafayette has resigned his position in protest of the city's preliminary harsh new penalties for marijuana possession. Judge Leonard Frieling, who is also a Boulder criminal defense attorney, had served in the position for the past eight years.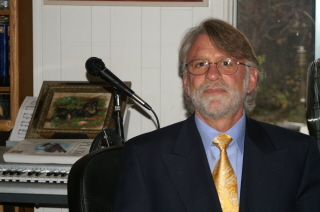 Frieling said he could not remain as a municipal court judge because he was
unwilling to enforce a new ordinance
that would raise the fine for possession of small amounts of marijuana from $100 to $1,000 and a year in jail. Under Colorado state law, possession of under an ounce of marijuana has been decriminalized and those caught with pot face only a $100 fine.
The measure isn't a done deal yet. The Lafayette City Council gave preliminary approval to the ordinance last week, but a final vote isn't set until next week.
Frieling resigned anyway, saying since he doesn't want to enforce the law, he is ethically and morally unable to remain on the bench. Frieling also said he doesn't think marijuana should be illegal, but should instead be treated like alcohol, but he could live with the current $100 fine.
The move has drawn significant media attention to the council vote, with outlets covering it including the state's largest newspapers and television stations. Not all of the coverage has been accurate -- Frieling had to issue a press release on Wednesday to debunk claims that he was no longer a judge at the time he announced his resignation.
(Frieling has signed up as DRCNet's latest guest blogger. Click here to read Frieling's Wednesday press release and here for some further comments from Frieling.)