Some 15 to 20 million people have been arrested on drug charges and subjected to the tender mercies of the criminal justice system in the past two decades. But, thanks to congressional drug warriors, the punishments drug offenders face often extend far beyond the prison walls or the parole officer's office. A number of federal laws ostensibly aimed at reducing drug use block people with drug convictions from gaining access to federal benefits and services. These laws have a disproportionate impact on society's most vulnerable or marginalized members -- the poor, people of color, and women with children -- and in some cases, do not even require that a person actually be convicted of a drug offense to be punished.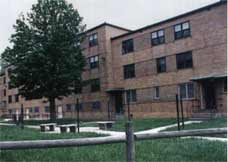 A growing number of groups and individuals ranging from the American Bar Association to welfare rights organizations, public health and addiction groups, drug reform organizations, and elected officials have called for changes in these laws or their outright repeal, saying they are cruel, inhumane, counterproductive, and amount to "double jeopardy" for drug offenders trying to become productive members of society.
"We feel that these laws are discriminatory and tend to focus on an illness as opposed to a crime," said Alexa Eggleston of the Legal Action Center, one of the key groups in the movement to adjust those laws. "We also think that if you have a conviction, you should be able to serve your time and come out and resume your life. We say we want people to get sober, get treatment, get a job, get housing, but then we set up all these barriers and roadblocks that seem designed to stop them from moving forward. These lifetime bans are very destructive of people's ability to reintegrate into society and move forward with their lives as productive citizens."
"These discriminatory laws represent incredible barriers in terms of people getting on with their lives, which is why they are part of our platform for change," said Pat Taylor, director of Faces and Voices of Recovery, a national alliance of individuals and organizations committed to securing the rights of people with addictions. "If you can't get housing, can't get a job, it's really hard to get your life back on track."
"One of the problems we constantly face is helping people who have been convicted of a drug crime," said Linda Walker of All of Us or None, a California-based initiative organizers prisoners, ex-prisoners, and felons to fight the discrimination they face because of their criminal convictions. "Why do they ask about that on the student loan applications? Why do they face lifetime bans on public housing? These are people did their time, paid their restitution, they've moved on and matured, and now, because of something they did in their twenties, they can't get into senior housing."
Walker knows a bit about the plight of the ex-con. She was convicted not a drug offense, but for a crime committed in an effort to get money to buy drugs. While Walker's status as a non-drug offender means she is not barred from receiving food stamps or public housing, she still wears the scarlet letter of the ex-con. "I currently work for a county office, and each time I go up for a position or promotion, this becomes a problem," she explained. "I've been out of the criminal justice system for 14 years now, but I'm still being told that because of my criminal history I can't be considered for this job or that."
These "double jeopardy" laws have been formulated in the last 20 years as part of the ratcheting-up of the war on drugs and include:
The Anti-Drug Abuse Act of 1988, under which local housing agencies and others who supervise federally assisted housing have the discretion to deny housing when any household member uses alcohol in a way that interferes with the "health, safety or right to peaceful enjoyment" of the premises by other tenants, illegally uses drugs, or is convicted of drug-related criminal activity. People who are evicted or denied housing under the law are cut off from federal housing assistance for three years.

According to a GAO report on the working of laws designed to deny benefits to drug offenders, some 500 individuals or families were evicted under the act in 13 large public housing agencies GAO surveyed in 2003 and about 1,500 were denied admission by 15 agencies in the same year. The agency reported that public housing agencies nationwide evicted about 9,000 people and denied admission to another 49,000 because of criminal convictions in 2003, with drug convictions consisting of some unknown but significant subset of those. While concrete numbers are hard to come by, it seems clear that tens of thousands of people are adversely affected by laws barring drug offenders from receiving public housing or Section 8 assistance.

Subsequent changes in federal laws and accompanying regulations have enshrined housing authorities' discretion and it was further solidified in a 2002 Supreme Court decision. In that case, the high court upheld an Oakland public housing authorities right to use its discretion to evict 64-year-old long-time tenant Pearlie Rucker, her mentally disabled teenage daughter, two grandchildren, and a great-grandchild after the daughter was caught with cocaine three blocks from the building.

Only one class of drug offender is specifically prohibited from obtaining public housing -- persons who have been convicted of manufacturing methamphetamines. They, along with society's other favorite demonized group, registered sex offenders, are the only groups of offenders singled out for prohibitions.

The 1990 Denial of Federal Benefits Program, which allows state and federal judges to deny drug offenders federal benefits such as grants, contracts, and licenses. According to the GAO, some 600 people a year are affected by this program in the federal courts.

Section 115 of the Personal Responsibility and Work Opportunity Reconciliation Act of 1996 (more familiarly known as the welfare reform act), under which persons convicted of a state or federal felony offense for selling or using drugs are subject to a lifetime ban on receiving cash assistance and food stamps. Convictions for other crimes, including murder, do not result in the loss of benefits. Section 115 affects an estimated 92,000 women and 135,000 children.

The welfare reform act contains a provision allowing states to opt out, although if they fail to act, the lifetime bans remain in effect. In 14 states where legislators have not acted, drug felons still face the federal ban, even though their sentences may be long-finished and their offenses decades old. But in 36 states, legislators have acted to limit the ban in some fashion, allowing drug offenders to get public assistance if they meet certain conditions, such as participating in drug or alcohol treatment, meeting a waiting period, if their conviction was for possession only, or other conditions.

Public Law 104-121, which blocks access to Supplemental Security Income (SSI) and Social Security Disability Income (SSDI) for people whose primary disability was alcohol or drug dependence. This 1996 law replaced a 1972 SSI "Drug Abuse and Alcoholism" program that allowed people in drug treatment, which was mandatory, to designate a payee to manage benefits to ensure they would not be used to purchase drugs or alcohol. The Social Security Administration estimates that more than 123,000 people lost benefits when this law went into effect, while another 86,000 managed to retain them by virtue of age or by being reclassified into a different primary care disability category.

The 1998 Higher Education Act's (HEA) drug provision (also known as the "Aid Elimination Penalty"), which states that people with drug convictions cannot receive federal financial aid for a period of time determined by the type and number of convictions. This law does not apply to others with convictions, including drunk-driving offenses, violent crimes, or other criminal offenses. Last year, the provision was reformed to limit its applicability to offenses committed while a student is enrolled in college and receiving federal aid. Since the law went into effect in 2000, some 200,000 have been denied student financial aid.

The Hope Scholarship Credit, which allows for income tax deductions for people paying college tuition and fees. The credit allows taxpayers to take up to a $1,000 credit for tuition and additional credits for related expenses. It specifically excludes the credit for students who were convicted of a drug offense during the tax year in question, or their parents paying the bills.
While GAO notes that "thousands of persons were denied postsecondary education benefits, federally assisted housing, or selected licenses and contracts as a result of federal laws that provide for denying benefits to drug offenders," it is low-balling the real figure, which, according to its own numbers, is in the hundreds of thousands. Additionally, the GAO report does not factor in the number of people who simply did not apply for housing, welfare benefits, or student loans because they knew or believed they were ineligible.
"The focus of all of those provisions is punishing people who've made a mistake as opposed to helping people find treatment," said Donovan Kuehn, a spokesman for NAADAC, the Association of Addiction Professionals, the nation's largest grouping of counselors, educators, and health care professionals dealing with addiction issues. "As addiction treatment professionals, we're very hopeful that with a change in leadership in the Congress, we could move toward helping people find personal solutions to their problems as opposed to criminalizing them."
Kraig Selken, a senior studying history at Northern State University in Aberdeen, South Dakota, would like to see that happen. He knows first-hand the sting of the HEA drug provision. After being arrested with a small amount of marijuana, Selken paid his fine and sat through court-ordered drug treatment. He thought he had paid his debt to society. It was not until Selken began reading up on the HEA drug provision after his conviction that he realized his punishment wasn't over. Because of his misdemeanor marijuana conviction, he became ineligible for student financial assistance for two years.
"Ironically, today was fee payment day at school. I had to write my own check instead of paying for it with student loans," Selken told the Chronicle last week. "The lack of access to student loans hit me hard," he said. "Last semester, the only reason I could afford to go to school without loans was because my great-grandmother died and left me a little bit of money. Otherwise, I would not have been able to attend."
Selken said he plans to go on to law school, but even though he will be eligible for financial assistance again, he will still have to pay a price. "I'm still going to have to answer 'yes' on the federal financial aid form and I will have to go through the whole rigamorale of providing documentation to show that I am again eligible."
The HEA drug provision, authored by leading congressional drug warrior Rep. Mark Souder (R-I), may be the first barrier to drug offenders' reintegration to fall. The provision took effect in 2000, but in the face of rising opposition led by the Coalition for Higher Education Act Reform (CHEAR), Souder retreated, and the act was amended last year to count only offenses committed while a student was in school and receiving financial aid. But that move failed to quiet the calls for outright repeal, and with a Democratic majority in the Congress, advocates hope to finally get their way.
"We are very optimistic that this harmful and discriminatory penalty will finally be repealed by this Congress," said Tom Angell, communications director for Students for Sensible Drug Policy, one of the most active groups in the CHEAR coalition.
"There is so much wrong with the HEA drug provision, I hardly know where to begin," said Drug Reform Coordination Network associate director David Guard, CHEAR's coordinator. "The drug provision disproportionately hurts the children of low- and middle-income families -- the very people the HEA is designed to assist -- and it disproportionately affects minorities, who, even though they use drugs at the same rate as whites, are much more likely to be arrested. Students who are forced out of college by losing their financial aid are less likely to come back to school," Guard said. "Let's hope Congress moves to repeal it this year," he said.
The HEA drug provision also hurts students seeking state financial aid. While states are under no obligation to blindly follow the federal financial aid guidelines when it comes to drug offenders, many do so, often merely because it is convenient. In at least one state, Maryland, legislative efforts are under way end the state's reflexive echo of the federal penalty.
There is also a chance of progress this year on the food stamp program, which, as part of the passage of the food bill, will be up for consideration early this year. According to the Food Research and Action Center, the House and Senate Agriculture Committees will soon begin hearings on Title IV of the food bill, which includes food stamps, and the center is preparing the way for renewed discussions on relief for states which have not opted out of the ban.
While it was politically expedient to attempt to further punish some of society's most despised individuals -- drug users and offenders -- serious studies of the impact of these measures have led to calls for their reform or repeal. In 2003, the Join Together coalition, which supports community-based efforts to advance effective alcohol and drug policy, prevention, and treatment, put together a prestigious policy panel, headed by former Baltimore Mayor Kurt Schmoke to examine ways of ending discrimination against drug users.
In its final report, that panel made a number of recommendations. Those included:
People with drug convictions but no current drug use should face no obstacles getting student loans, other grants, scholarships, or access to government training programs.
Persons with nonviolent drug convictions but no current drug use should not be subject to bans on receiving cash assistance and food stamps.
Public housing agencies and providers of Section 8 and other federally assisted housing should use the discretion given to them in the public housing law to help people get treatment, rather than permanently barring them and their families from housing.
People who are disabled as a result of their alcohol or other drug disease should be eligible for Social Security Disability Income and Supplemental Security Income.
The American Bar Association has also weighed in against doubly penalizing drug offenders and drug users. In a 2004 resolution, the group adopted recommendations based on those of the Join Together policy panel. Like Join Together, the ABA called for alcoholism and drug addiction to be considered as a chronic treatable disease and public health matter. It also urged that "people seeking treatment or recovery from alcohol or other drug diseases should not be subject to legally imposed bans or other barriers based solely on their addiction. Such bans should be identified and removed."
While a movement to undo federal laws and programs that doubly penalize drug offenders or users is growing and has significant support among some Democratic members of Congress, with the exception of the HEA, little progress has been made in cutting them back, although that could change now that Democrats are in control of the Congress.
For a sense of how previous Republican-led congresses have felt about rethinking these punitive laws and programs, one need only look at the fate of the bill filed by Rep. Bobby Scott (D-VA) and cosponsored by 10 other legislators, including sole Republican Rep. Ron Paul of Texas, in the wake of Hurricane Katrina. That bill, which would have temporarily waived provisions denying federal benefits to drug users or offenders in areas affected by the storm, went nowhere.