Along with our weekly in-depth Chronicle reporting, DRCNet has since late summer also been providing daily content in the way of blogging in the Stop the Drug War Speakeasy -- huge numbers of people have been reading it recently -- as well as Latest News links (upper right-hand corner of most web pages), event listings (lower right-hand corner) and other info. Check out DRCNet every day to stay on top of the drug reform game!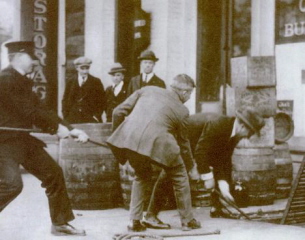 Since last issue:
Scott Morgan writes: "Drug Czar Makes Absurd Claim That the Drug War Reduces Teen Tobacco Use," "Clinton Staffer Attacks Obama Over Past Drug Use," "Why Doesn't the DEA Just Crack Down on Medical Marijuana?," "U.S. Recommends Early Release for 19,500 Crack Offenders," "Ron Paul Blames Prostitution on the Drug War" and "You Don't Want This!"

David Borden pens:

"A Few Pardons Today -- Meanwhile the Pardon Attorney's Web Site Hasn't Been Updated Since the Clinton Administration." "Crack Sentencing Changes Made Retroactive!," "Is Rep. Dana Rohrabacher a Legalizer?," and "Some Good News from the Supreme Court on Crack Sentencing."

David Guard posts numerous press releases, action alerts and other organizational announcements in the In the Trenches blog.
Please join us in the Reader Blogs too.
Thanks for reading, and writing...