[Editor's Note: This week's contribution to our occasional series on the day-to-day workings of the drug war brings together some all-too-common abuses of the spirit -- if not the letter -- of the law in the name of enforcing drug prohibition. People smile grimly and joke about the "drug war exception to the Fourth Amendment," a rhetorical nod to the corrosive impact prohibition has had on Americans' right to be safe and secure from unwarranted searches and seizures. Here we will see it in action. And like last week's tale of woe in South Dakota, this one also involves marijuana and driving.]
Harold Baranoff lives in idyllic Key West, Florida, where, during the recent real estate boom, he bought in, only to find himself in financial trouble with a pair of heavily mortgaged homes and plummeting real estate values. In a bid to dig himself out of that hole, Baranoff headed north out of the Keys in his RV, carrying high hopes and 190 pounds of pot.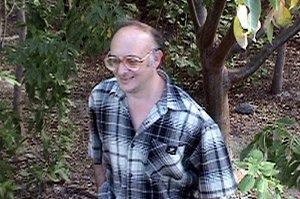 Baranoff's north-bound journey was going smoothly as he drove through central Florida. As he passed through Lakeland County, Baranoff had the ill-fortune to run into a drug law enforcement effort disguised as a traffic enforcement exercise. As a US district court judge noted in a decision on a motion in the case, Lakeland County Sheriff's officers "were performing drug interdiction by stopping drivers for traffic infractions."
[Editor's Note: The US Supreme Court forbade law enforcement from setting up drug checkpoints in November 2000 in City of Indianapolis v. Edmond, arguing that the attendant searches could not constitutionally be conducted without probable cause. Although the court has allowed the use of checkpoints to try to catch drunk drivers, it drew a distinction between law enforcement activities conducted for public safety ends, i.e. DUI checkpoints, and those conducted for law enforcement purposes, i.e. drug checkpoints. In Baranoff's case, as is often the case across the land, police were using traffic (public safety) enforcement as a pretext for what they were actually interested in: catching people carrying drugs, as the court noted in the paragraph above.]
At precisely 9:19pm on May 15, Lakeland County Deputy Sheriff William Cranford pulled Baranoff over because he had a broken tail light. Sheriff Carson McCall arrived on the scene moments later. Cranford asked Baranoff's permission to search his vehicle, which Baranoff refused. Cranford then asked if Baranoff would stick around long enough for a drug dog to arrive to sniff his vehicle. Baranoff again refused. Having radioed in Baranoff's license and registration information, Cranford told Baranoff he could go. The incident was over at 9:30, according to radio dispatch records cited in the ruling on the motion.
Four minutes later and 3 1/2 miles down the road, Baranoff was pulled over again, this time by a Deputy Condy for "weaving in the road." Again, Sheriff McCall arrived on the scene moments later. McCall later testified that he did not tell Condy he had just stopped and checked Baranoff. Baranoff and his attorney believe the second stop was no coincidence, citing testimony in hearings about a mysterious dispatcher transmission about a "black bag" on the highway just moments before Condy pulled Baranoff over. No other references to the black bag -- where was it? did anyone check it out?--exist. Unfortunately, tapes of the actual dispatcher transmissions were unavailable; the sheriff said they had been destroyed in a freak lightning strike.
Here's where it gets even weirder and more disturbing. As the court put it: "When Condy walked up to the driver's side window to talk to the defendant, he smelled a strong smell of cleaning products emanating from defendant's vehicle and an open Bible laying inside the motor home. He also noticed a religious bumper sticker with language about angels on it. Deputy Condy testified that in his experience, religious symbols are often used to cover the person's illegal activities. When Deputy Condy was speaking to the defendant, Condy suspected the defendant was nervous. Consequently, Condy asked Sheriff McCall to summon the narcotics detection dog officer to the scene."
Here, Deputy Condy is trying to establish probable cause for either searching the vehicle or detaining Baranoff until the drug dog could arrive. While observations that a driver is "nervous" or that there are strange odors emanating from the vehicle would appear to be reasonable steps toward that end, the suggestion that the presence of a Bible is indicative of criminality appears simply bizarre.
Condy spent the 13 minutes between the call for the drug dog and its arrival writing Baranoff two traffic tickets, one for the broken tail light and one for weaving. When the drug dog arrived, it alerted on the vehicle, Condy discussed the hefty stash of weed, and Baranoff went to jail. Baranoff stayed in jail for nearly six months, denied bond after the DEA said he was a flight risk.
Baranoff only walked out of jail a few weeks ago, after entering a contingent plea of guilty to marijuana distribution charges. While he could face up to 30 years in federal prison, given his clean criminal history, the now advisory federal sentencing guidelines have him doing about 3 1/2. He will find out for sure when he is sentenced in February.
But Baranoff didn't accept the contingent guilty plea until after the federal district court judge ruled against him on his motion to suppress the evidence seized in the traffic stop and search. Baranoff and his attorney, Terry Silverman, argued that the second traffic stop was actually an unlawful continuation of his first encounter with the Lakeland County Sheriff's Department, and that Deputy Condy was well aware of the first stop. Condy pulled him over simply to continue the sheriff's thwarted drug investigation, Baranoff argued, and the evidence seized is thus tainted and should be dismissed.
Wrong. The federal district court judge agreed with the government that there were in fact two separate traffic stops, that they were legitimate, and that even if the second stop was a pretext, as it was "reasonable" as long as there was probable cause to investigate. Which brings us to the Bible and the religious bumper sticker. Once again, the judge swallowed the government's case, hook, line, and sinker. City Deputy Condy's training and experience as the department's head narcotics officer, the judge blandly accepted his assertion that the presence of the Bible indicated possible criminal activity. "The religious items in and on the van...created a set of circumstances giving him (the officer) 'reasonable suspicion that an additional crime was being committed,'" the judge wrote.
With his only defense thus demolished, Baranoff agreed to the "contingent" guilty plea, meaning that the plea is contingent on his losing his appeal of the motion to suppress. He hopes to remain free on bond pending a decision on his appeal. Otherwise, he will be going to prison in February, since his appeal could take up to a year.
"We're disappointed in the ruling," said Silverman. "We thought we had a good factual record and good testimony."
Silverman didn't want to say more for the record while the case is on appeal, and he undoubtedly wishes his client felt the same way. But Baranoff doesn't want to stay silent. He feels not only like his rights have been violated, but that the way there were violated is a threat not just to him but to the rest of us as well.
"If such religious displays can be considered 'indicators of illegal narcotic activity,' then anyone with a bumper sticker, bible, fish symbol, Saint Christopher medal, cross, Star of David, spiritual or religious T shirt, etc. would be suspect," he said. "This sets a dangerous precedent that should worry every American, believer or not."
Convicted criminal that he is, Baranoff now wears an electronic ankle bracelet and is allowed to leave home only to go to work. "My houses are in foreclosure, and I'm driving taxi five nights a week," he sighed. "I was just trying to deal with my overdue mortgages."
Baranoff may have made some bad choices, ranging from deciding to carry a large quantity of marijuana to not thoroughly inspecting his vehicle before using it for that purpose. But he also suffered from the illusion that law enforcement would fight fair; that police would not subvert Supreme Court rulings by dressing up drug-fighting as traffic enforcement, that they would not "get their man" by conducting a bogus second stop, and that they would not resort to such stretches as arguing that the presence of a Bible is an indicator of criminal activity. Welcome to the "drug war exception to the Fourth Amendment," Mr. Baranoff.