A proposal to license Afghanistan's illegal opium production and turn it into morphine for the legitimate global medicinal market picked up more support this week as the Italian Red Cross and the Afghan Red Crescent launched a campaign to promote the idea. While so-far scoffed at by the governments of Afghanistan, the US, and the NATO countries, the carefully researched licensing proposal from the Senlis Council, a European security, development, and drug policy think tank, has already won backing from some political figures in England and from the Italian government.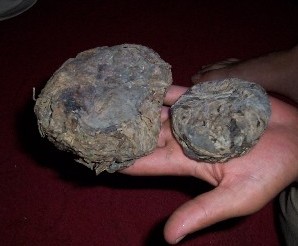 The United Nations reported less than three weeks ago that despite ongoing eradication efforts,
Afghan opium cultivation had increased a whopping 60%
and would produce an all-time record 6,100 tons of opium this year. Afghanistan currently accounts for 92% of illicit opium production worldwide.
According to the UN, some 2.9 million Afghans are involved in opium growing, representing more than 12% of the population. The crop will bring in an estimated $3 billion this year, with farmers pocketing about $750 million and the rest going to traffickers and their allies, who range from the Taliban and Al Qaeda to government ministers, members of parliament, and provincial governors and warlords.
In a Monday press conference, the Italian Red Cross joined the campaign for the Senlis Council proposal. "This system we advocate provides for one part of the Afghan opium to be used to make legal morphine, rather than illegal heroin," Massimo Barra, president of the Italian Red Cross told reporters in Rome. To transform illicit poppy fields into licit ones would "reduce the importance of illegal practices in Afghanistan and would address the pain crisis in developing countries," where opium-based painkillers are needed to treat patients with cancer, AIDS and other diseases, Barra said.
The Afghan Red Crescent is also joining the call to adopt the Senlis proposal. The Crescent, the Italian Red Cross, and the Senlis Council also used the Monday press conference to announce the opening of a 50-bed hospital wing in Kabul for the treatment of drug addicts.
For Senlis Council executive director Emmanuel Reinert, who also addressed the press conference, eradication has proven ineffective and counterproductive because it is taking livelihoods away from hard-pressed farmers.
"Farmers right now do not have a choice; if they could, they'd want to do the right thing," he said, adding that it wouldn't be difficult to pay licensed farmers the equivalent of their net income from illegal cultivation. "The farmers will have the same financial incentive," Reinert said.