The West Hollywood, CA, City Council voted Monday night to approve a resolution calling on Los Angeles County sheriff's deputies to not "target adult marijuana users who consume this drug in private and pose no danger to the community." Although it is nonbinding, the resolution sends a strong message to LA County Sheriff Joe Baca about how the city of 35,000 wants its laws enforced.
West Hollywood now becomes the first Southern California city to adopt a "lowest law enforcement priority" measure toward marijuana similar to Oakland's successful 2004 Proposition Z initiative. But it may not be the last this year. Similar "lowest priority" measures are slated to go to the voters in Santa Barbara, Santa Cruz and Santa Monica in November.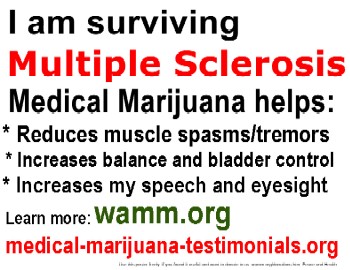 The resolution was introduced by Councilman John Duran, and passed on a 4-0 vote. Duran and the council acted after local activists organized in the West Hollywood Civil Liberties Alliance filed a petition to put a lowest priority initiative to the popular vote. Given that city officials viewed LA County Sheriff Joe Baca as already not making marijuana law enforcement a high priority, and fearful of costs and "inflexibilities" associated with a ballot initiative, the council agreed to address the issue via a resolution after consulting with the Alliance.
The resolution says "be it resolved that the City Council of the City of West Hollywood hereby declares that it is not the policy of the City or its law enforcement agency to target possession of small amounts of marijuana and the consumption of marijuana in private by adults."
"Marijuana, you know, a joint or two is just so far down on the scale it doesn't seem worthwhile to allocate any sources to the enforcement of the marijuana laws," said Duran. "We've seen that marijuana use is certainly no more dangerous and destructive than alcohol use," Duran said. "The whole 'reefer madness' hysteria has worn thin."
While Sheriff Baca and his deputies may not be prowling West Hollywood for pot smokers, the agency is unsurprisingly not happy to be told how to do its job. Some Sheriff's Office officials were among the few public opponents of the resolution, and City Councilman Joe Prang, who is a high Baca advisor, abstained on the vote.
But Baca was being politic Monday afternoon. "We certainly in my office understand what pressure is," he told the Los Angeles Times, suggesting city officials were besieged by pot legalizers. "My belief is that the city needs to have its voice heard on the matter, and the question will remain to what extent is this resolution binding. We will look at it for all of our pluses and minuses and advise the City Council as to our position."
If the department decides it will not comply with the resolution, the city could terminate its $10 million annual contract to provide law enforcement services and seek another department to replace the Sheriff's Department. But that is unlikely, Duran told the Times. "That would put us in an awkward situation," he said."